KEY ACHIEVEMENTS | BACKGROUND | PRACTICE DEVELOPMENT | RESULTS | KEY LEARNING
---
Key achievements
Facilitated peer to peer learning with senior laboratory staff from Nigeria, Ethiopia, Zambia and Sierra Leone on principles in laboratory leadership and management through delivery of training
Designed workshops with multinational and multi-stakeholder input which focused on technical and strategic leadership for IHR partner country contexts
Contribution to enhanced capability and capacity for public health emergencies through delivery of laboratory management emergency simulations exercise
Background
Laboratory staff are recognised and valued for their technical skills but managing a national public health laboratory and its staff requires leadership skills that are rarely taught as part of conventional training.
In recognition of this and feedback following a needs assessment for lab leadership in IHR Project partner countries, the Project team developed two training courses (January and March 2020) on laboratory leadership for senior laboratory managers from national reference laboratories in Sierra Leone, Ethiopia, Nigeria and Zambia. In collaboration with relevant international laboratory staff and IHR Project Senior Public Health Advisors in country, delivery teams from PHE's National Infection service and Workforce development department designed two week-long training courses on laboratory leadership and management. The first course, designed to embed learning and development within a partner country setting, took place in Lusaka, Zambia. The second course, was held at one of PHE's national reference laboratories in London, UK.
The aim of this training was to share key tools and principles to help strengthen leadership skills, for enhanced functioning of national public health laboratories across IHR countries. Bringing cohorts of lab leaders together with facilitators from across PHE, delegates had the opportunity to reflect, discuss and take ownership of their own capability building. This training also enabled them to learn collectively and reinforce networks of good practice.
Practice Development
As part of design development, an assessment of the challenges of demonstrating leadership in national public health laboratory settings in Ethiopia, Nigeria, Zambia and Sierra Leone was conducted. Key findings revealed, senior laboratory staff were rarely given training on the soft skills, needed to get the most of their teams. In addition, we identified, senior staff found it difficult to separate the role of technical supervisor and leader. This hindered effective working amongst junior laboratory staff. Partners also made specific requests for training on goal setting and management of technical resources.
Design of Zambia workshop
Delivered in Lusaka, the 4-day workshop was designed for up to 20 senior national reference laboratory staff, from Sierra Leone, Nigeria, Zambia and Ethiopia. A key theme was selected for each day of the workshop, these included, managing labs, managing teams, managing resources and partners as well as developing leadership were selected. Content selected for inclusion under these themes were topics such as, embedding quality into services, clinical governance, mentoring, learning styles and effective communication. Training on unconscious bias, bullying and gender, were also included for discussion. Delegate workbooks were made available to record observations and serve as a reminder to embed learning. Care was also taken to adapt the programme to different styles and cultures to reduce grade and geographic barriers.
Design of UK workshop
The UK laboratory leadership workshop took place in PHE's national reference laboratories in Colindale in March. Using feedback and evaluation results from the Zambia workshop, course facilitators focused on similar topics and included new sessions on managing talent, promoting growth mindsets and examining self-limiting beliefs. There was a focus on different leadership styles, management approaches with opportunities for self-reflection before and during training sessions. An important session on public health laboratory management during public health emergencies with an accompanying emergency simulation exercise was also incorporated into the programme, a feature which would have been beneficial for partner national responses considering the international COVID pandemic.
Results
Feedback from delegates from the January Zambia workshop was very positive with most delegates rating the course as Excellent and Very Good. Towards the end of the programme, delegates were challenged to identify areas for change to daily professional practice over the next three months. Participants were assigned a 'buddy' to provide accountability and support. Most delegates identified further engagement and discussion with their teams about career development and appraisals as a target area for improvement. The most popular technical areas for applying new found learning, included reviewing laboratory standard operation procedures and overhauling sample handling procedures
Delegates who attended the March UK workshop, were also asked how their practice would change. They reported that they would make changes under three broad areas, first in the area of leadership, employing the use of a growth mindset as well as understanding and improving relationships with team. From a technical perspective, most delegates pledged to implement and build knowledge on, quality management systems. Many participants also agreed to develop business continuity plans. Delegates also found, attending this training helped to strengthen their networks, as important professional contacts were established during and after course. Successful facilitation of such peer to peer engagement on laboratory leadership, was seen as a key aim of the course.
Key Learning
The design process required multi stakeholder input across IHR Project partner countries. This was beneficial as it built important links between stakeholders and delivery teams. Such links can be leveraged to maximise effective joint delivery with country partners for future lab capacity strengthening within the Project. This approach was also advantageous because it meant the course was tailored for a variety of national contexts and settings; we would recommend the use of this methodology for future similar workshops.
Delegates were asked to provide the biographical information pre-course. Not all delegates provide this and there was a reticence to disclose challenges and difficulties. Over the week we were able to tease this out. A learning point that has come through the programme is the different cultures and approach to status that exist and can be quite different to the UK experience.
The technical teams experienced many logistical challenges with set up and deliver of both workshops. These challenges related to travel and issuing of visas for delegates (for UK workshop), as well as provision of facilities such as Wi-Fi, to occupy attendees and support wellbeing throughout the course. Key learning therefore is, a thorough review of logistical implications as well as available amenities always needs to be taken when organising workshop of this nature.
Other areas for learning for course facilitators (as suggested by delegates) was the importance of more technical discussion on specimen reception and tours of PHE references laboratory facilities including a tour of biosecurity level 3 laboratories. For remote or overseas delivery having a video of these labs would have been advantageous. Finally requests to have more involvement from senior managers in learning were also put forward.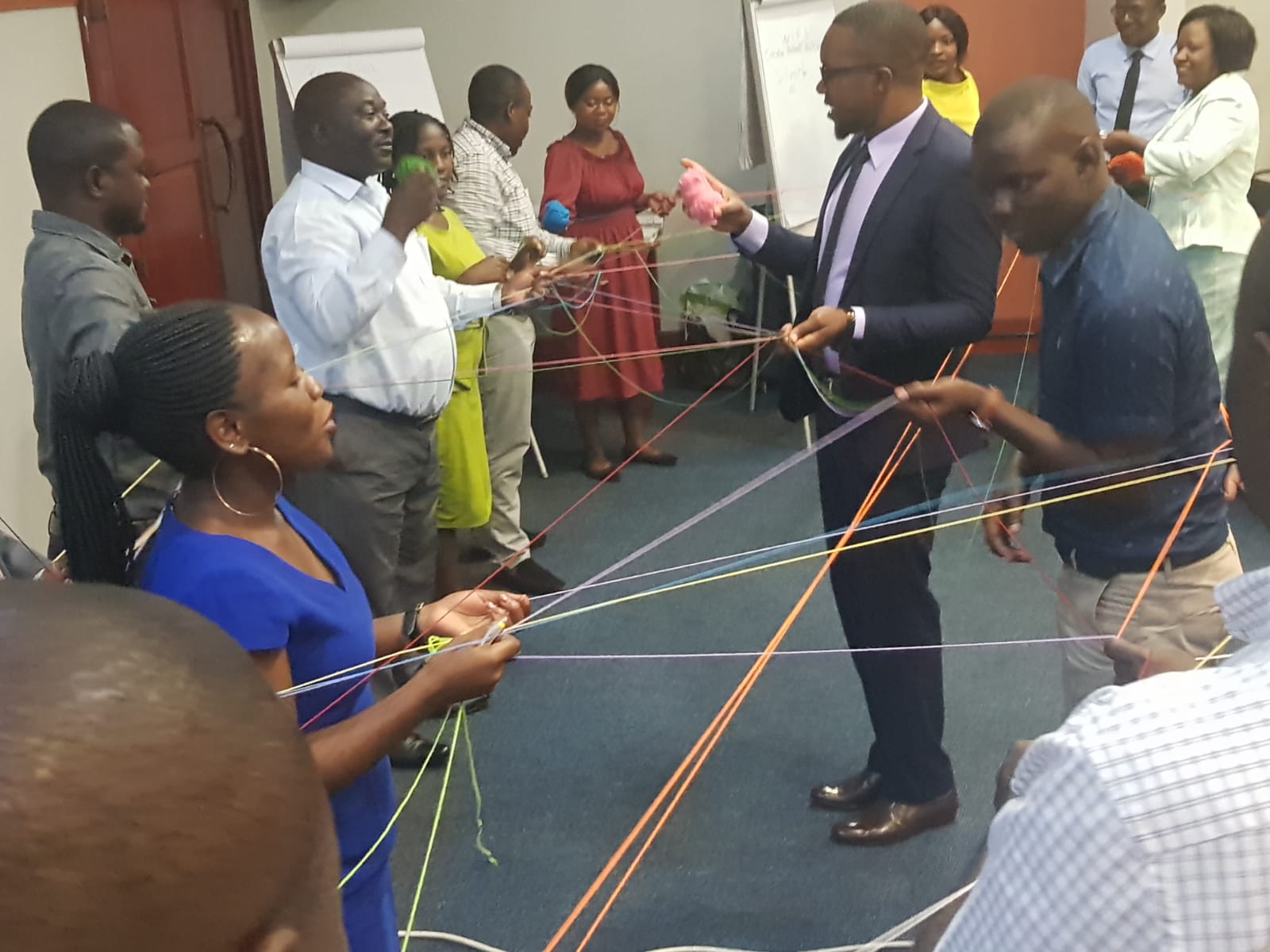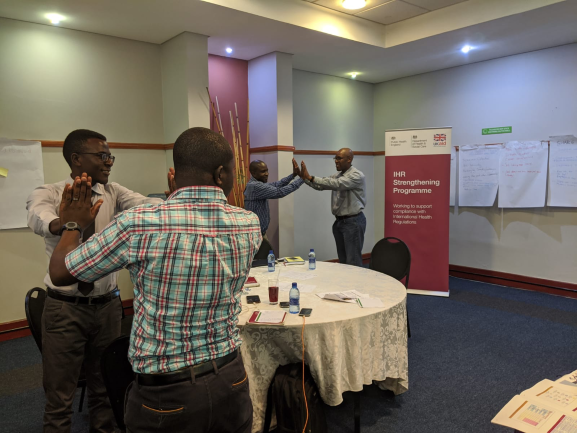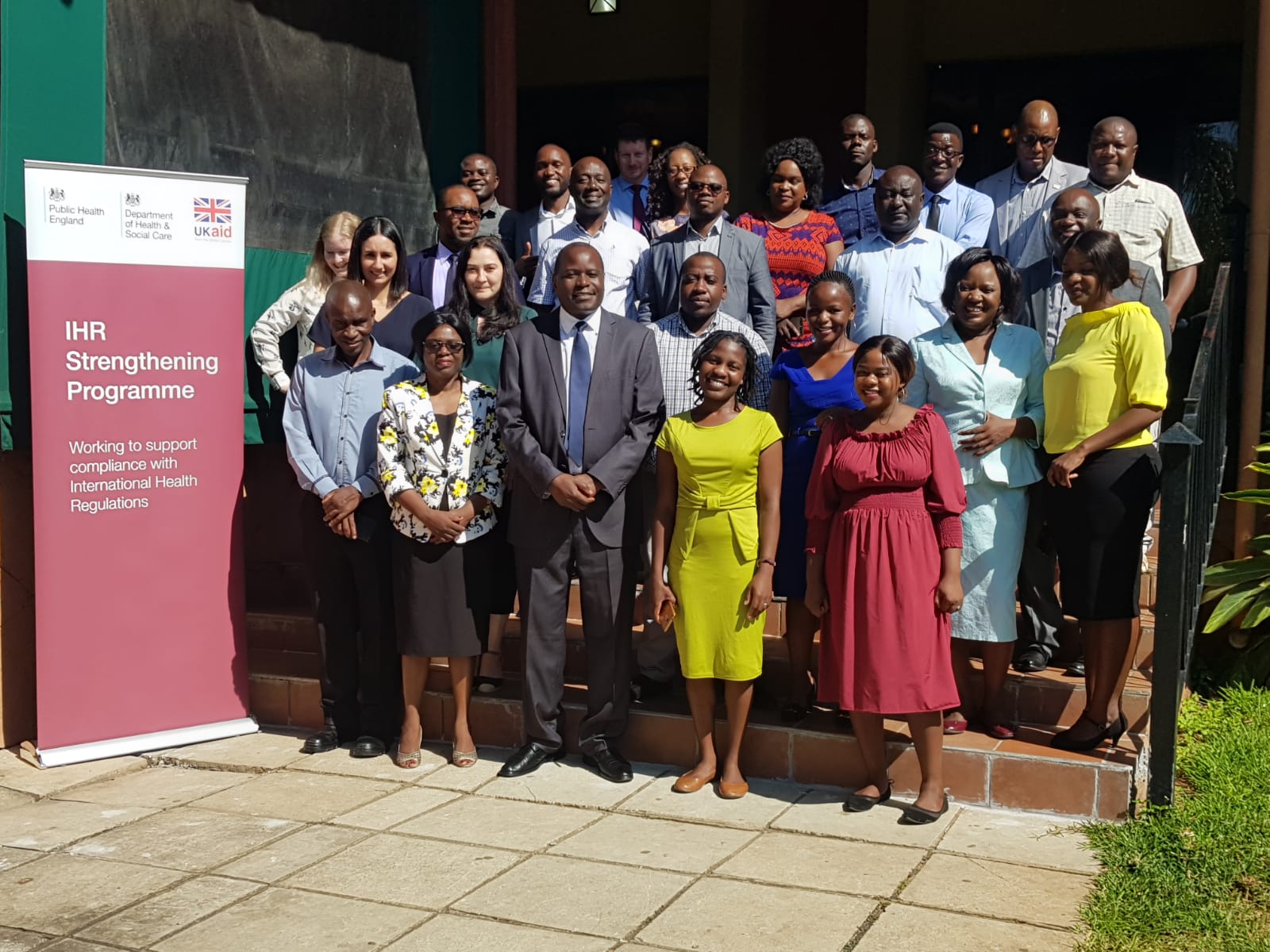 ---
KEY ACHIEVEMENTS | BACKGROUND | PRACTICE DEVELOPMENT | RESULTS | KEY LEARNING