INTERNATIONAL HEALTH REGULATIONS | OUR DOMAINS OF ACTIVITY | OUR TECHNICAL DELIVERY | ADDITIONAL INFORMATION
---
The International Health Regulations (IHR) Strengthening Project launched in 2016 with UK Aid funding from the Department of Health and Social Care to provide expert technical assistance to selected countries and regions to improve their compliance with the WHO IHR (2005).
The project is delivered by UK Health Security Agency (UKHSA) an executive agency of the UK Department of Health and Social Care. UKHSA provides evidence-based scientific expertise and support to government, local government, the NHS, Parliament, industry and the public.
The project works in partnership with National Public Health Institutes, ministries of health and regional organisations, to support public health system strengthening and IHR implementation.
Taking a One Health and an all hazards approach, the IHR Project works to reduce the impact of public health emergencies and improve national, regional and ultimately global health security; contributing to the building of strong national public health systems, better equipped to prevent, prepare for, detect, and respond to a wide range of public health threats. Our project objectives are captured by our triple mandate below.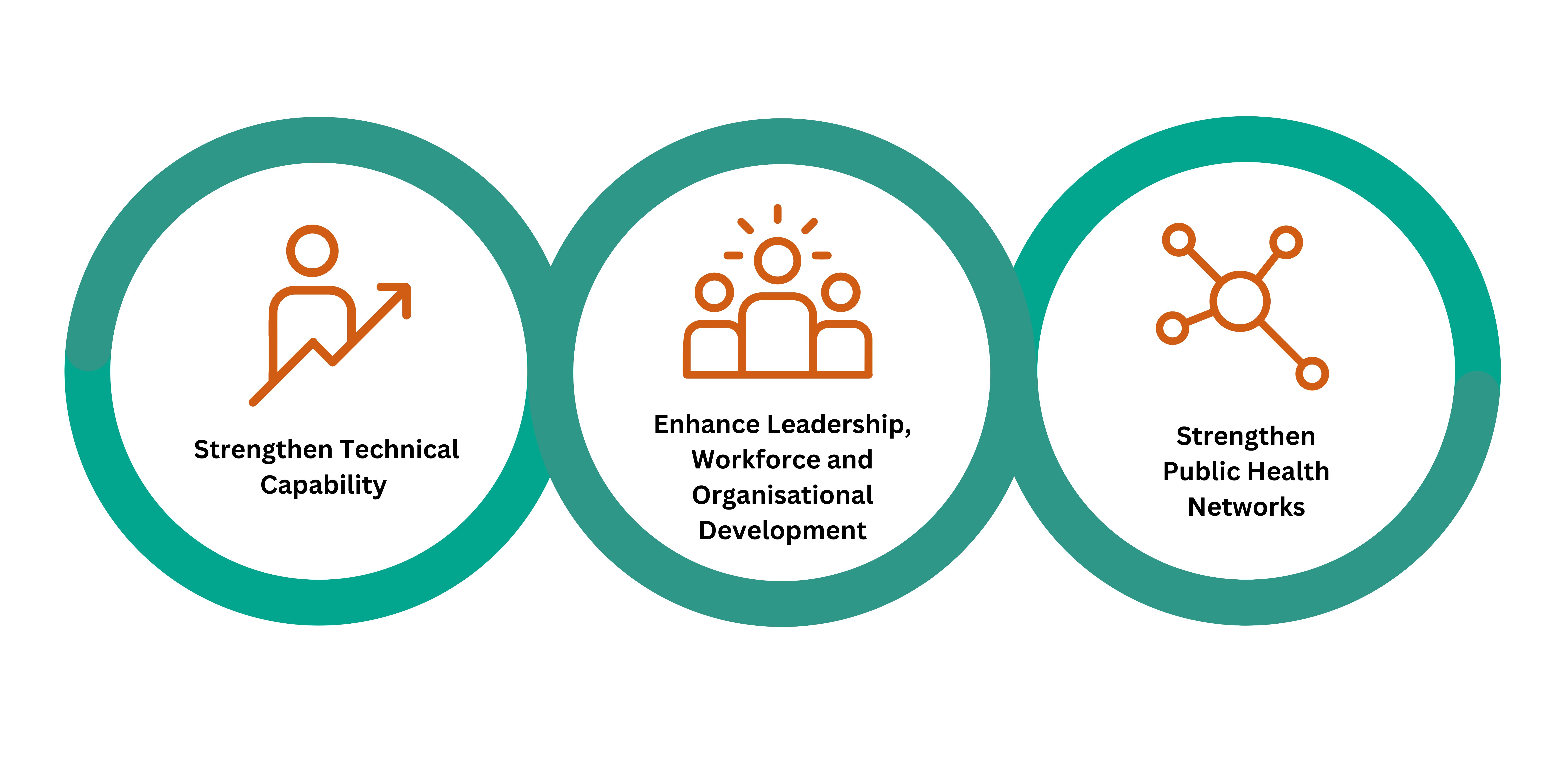 WHO International Health Regulations (2005)
The WHO International Health Regulations (IHR) (2005) are an instrument of international law binding 196 countries in a collaborative effort to prevent, protect against, control, and provide a public health response to the international spread of disease.


The IHR define countries' rights and obligations in handling public health events and emergencies that have the potential to cross borders.
The UK has committed to supporting countries to comply with the IHR through technical assistance, and thereby strengthen global health security.
Our domains of activity
The IHR Project provides expert technical advice and training across the IHR domains underpinned by systems coordination and One Health, and leadership and workforce development.
Our technical delivery
The project's advice and training is delivered by over 100 colleagues across seven countries including:
Centre for Radiation, Chemical and Environmental Hazards (RCE)
Emergency Response Department (ERD)
Global Public Health Division
Locally-engaged Technical Advisors
National Infection Service (NIS)
One Health Consultants
Public Health Specialist Country Leads
Workforce Development
Additional information
Our project has a commitment to transparency and participates in the International Aid Transparency Initiative. Further information about the IHR Project's aims and objectives (i.e. the project's business case and annual reviews), can be accessed on the UK Government Development Tracker.
The IHR Project two-pager, a standalone document providing an introduction to the project, is available for download here:

---
INTERNATIONAL HEALTH REGULATIONS | OUR DOMAINS OF ACTIVITY | OUR TECHNICAL DELIVERY | ADDITIONAL INFORMATION