KEY ACHIEVEMENTS | BACKGROUND | PRACTICE DEVELOPMENT | RESULTS | KEY LEARNING
---
Key achievements
Operationalisation of the One Health Strategy for Nigeria in collaboration with Nigeria Centre for Disease Control (NCDC)
Collaboration with key African partners to deliver a workshop in Lusaka, Zambia as part of the COVID-19 preparedness and response plan for Africa
Background
Definitions of 'One Health' vary widely, the application of the approach has expanded significantly in recent years. One Health is a multidisciplinary approach that implements programs, policies and research in an intersectoral way, working at the local, regional, and global levels – with the goal of achieving optimal health outcomes, recognising the interconnection between people, animals, plants, and their shared environment. However, One Health is probably better defined as a way of thinking rather than as a distinct discipline
One Health is not new, but it has become more important in recent years. Connectedness of humans, animals, plants and environment was highlighted in 2005 during the reform process of the International Health Regulations (IHR) and again at the 2014 launch of the Global Health Security Agenda. It has become more relevant following the 2018 revision of the IHR Monitoring and Evaluation framework Joint External Evaluation (JEE) which recommends animal and human health scores for countries be calculated separately, with the lower score of the two considered as the overall score for each indicator assessed.
The IHR Strengthening Project One Health team, received extra resource in October 2019 for the operationalisation of One health within the project, and since then have been developing a programme of activities. Much of this work was curtailed by the COVID-19 crisis, but notable activities include operationalisation of the One Health (OH) Strategy for Nigeria in collaboration with NCDC in September 2020 and co-delivering a workshop on Points of Entry (PoE), clinical care and risk assessment of COVID-19 for African member states, in Lusaka Zambia in March 2020.
Practice development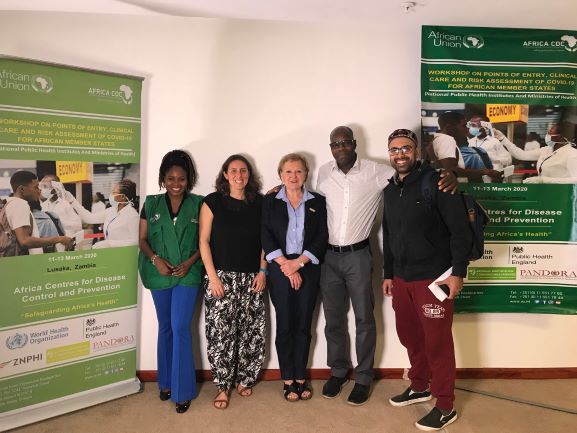 Operationalisation of the OH Strategic plan in Nigeria- The PHE OH team facilitated at the JEE Performance of Veterinary Services (PVS), National Bridging workshop in Abuja, Nigeria in December 2019, during which the 5-year national OH Strategic Plan was launched. Since then PHE has been working with the OH leads at NCDC on a workplan for the operationalisation of this plan. The original workplan was modified following the COVID-19 restrictions and the first implementation activity took place on 1 September. This was a 3-hour webinar outlining the principles of One Health, the One Health landscape in Nigeria with introductions from the human, animal and environmental sectors, an explanation of OH in the Nigerian context and a description of an environmental incident involving unexplained deaths which proved difficult to manage with cross-sector partners. This was attended by 46 participants from relevant sectors at national level. Further planned activity will include use of scenarios from selected national priority zoonoses and other public health priorities to explore how the various sectors could work better together. Training in multisectoral joint risk assessment and establishment of a working group for the development of a PHE Human Animal Infections and Risk Surveillance like forum for scanning, alerting OH partners of potentially significant events, will take also place.
COVID-19 preparedness workshop- In March, PHE One Health colleagues collaborated with key African partners to deliver a 2-day workshop in Lusaka, Zambia as part of the COVID-19 preparedness and response plan for Africa. PHE co-delivered the workshop with Africa CDC, ZNPHI, WHO, National Institute for Communicable Disease South Africa, National Institute for Infectious Disease Italy and the Pan African Network for Rapid Research, Response and Preparedness for Infectious Disease Epidemics to organise a COVID workshop on PoE, clinical care and risk assessment of COVID-19.
Thirty public health clinicians specialising in PoE and infectious diseases from 13 National Public Health Institutions and Ministries of Health across Southern African Member States attended the training. The session covered risk communication, risk assessment, infection prevention and control and clinical case management to build response capacity, supporting implementation of the WHO International Health Regulations 2005 at PoE and designated COVID-19 Referral Centres. The success of the workshop is testament to the hard work undertaken over the past few years by PHE in building trusting relationships with our various global health partners and was key to the effective and rapid delivery of this capacity building initiative.
Results
The OH work in Nigeria is based around getting a common understanding across all sectors of what is meant by One Health and moving forward with a series of activities to keep colleagues working in human, animal and environmental health engaged while demonstrating the added value and benefits of OH working, with the aim of building up relationships across the sectors. This should also enhance the implementation of the OH Strategic Plan. There was useful feedback from those who attended suggesting improved collaborative OH working.
In Southern Africa, the participants of the COVID-19 workshop have formed a Community of Practice under the coordination of the Africa CDC to share regional expertise and experience, best practice and develop research collaborations. The training was well received by participants, including Nathan Kapata, Head of Emergency Preparedness and Response, ZNPHI, who commended PHE's swift response and workshop organisation at a critical juncture in the spread of the global pandemic.
Key learning
Plans have to be adapted and new ways of working established as demonstrated during the COVID-19 crisis. There needs to be flexibility with capacity to respond quickly and organise events such as the COVID-19 training at short notice even if there are logistical difficulties. Experience and knowledge are appreciated by public health practitioners in country and PHE is work is adding value. There is a strong appetite for support for implementing the OH approach, which the countries are already signed up to politically. The IHR Strengthening Project should continue to leverage this for action on the OH approach, across its bilateral and regional theatres of engagement.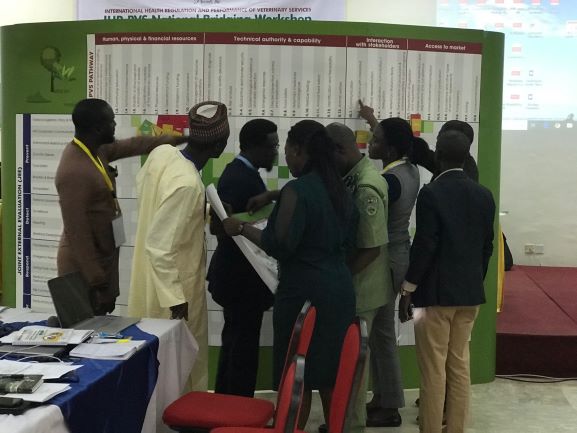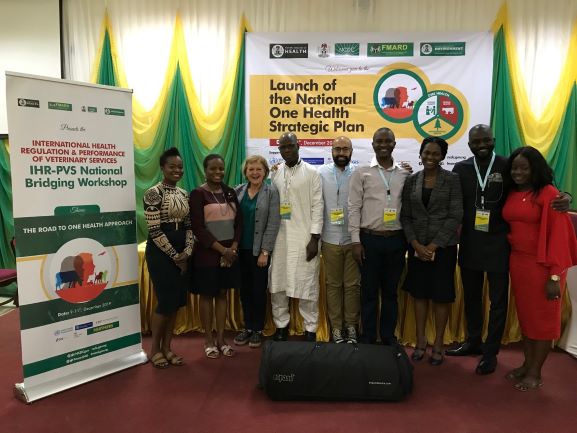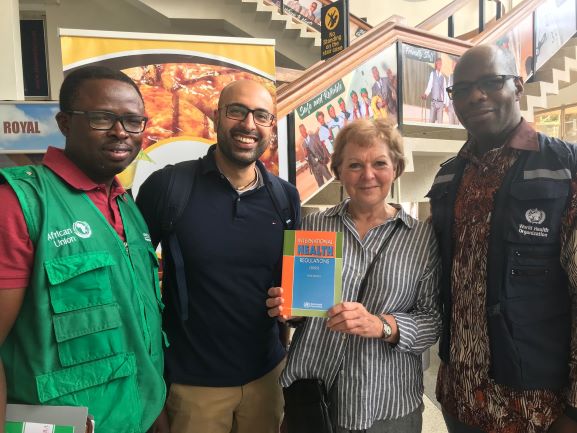 Figure 5&6 -Participants undertaking activities at the Bridging Workshop, Nigeria and the PHE OH team with colleagues from NCDC and WHO at the launch of the Nigerian Figure 7- the PHE OH team with colleagues from the African Union and WHO.
---
KEY ACHIEVEMENTS | BACKGROUND | PRACTICE DEVELOPMENT | RESULTS | KEY LEARNING