This month, some members from the UKHSA IHR Strengthening Project team travelled to Ethiopia to meet with the new Director-General for the Ethiopian Public Health Institute (EPHI), Dr. Mesay Hailu. The team had the opportunity to discuss ongoing and future collaborations between our two organisations, reinforcing once again our commitment to EPHI and discussing shared priorities over the next few years. The DG was impressed by our work so far and believed the IHR Strengthening Project has a valuable role for supporting EPHI in strengthening global health security. We look forward to continuing our productive partnership moving forwards.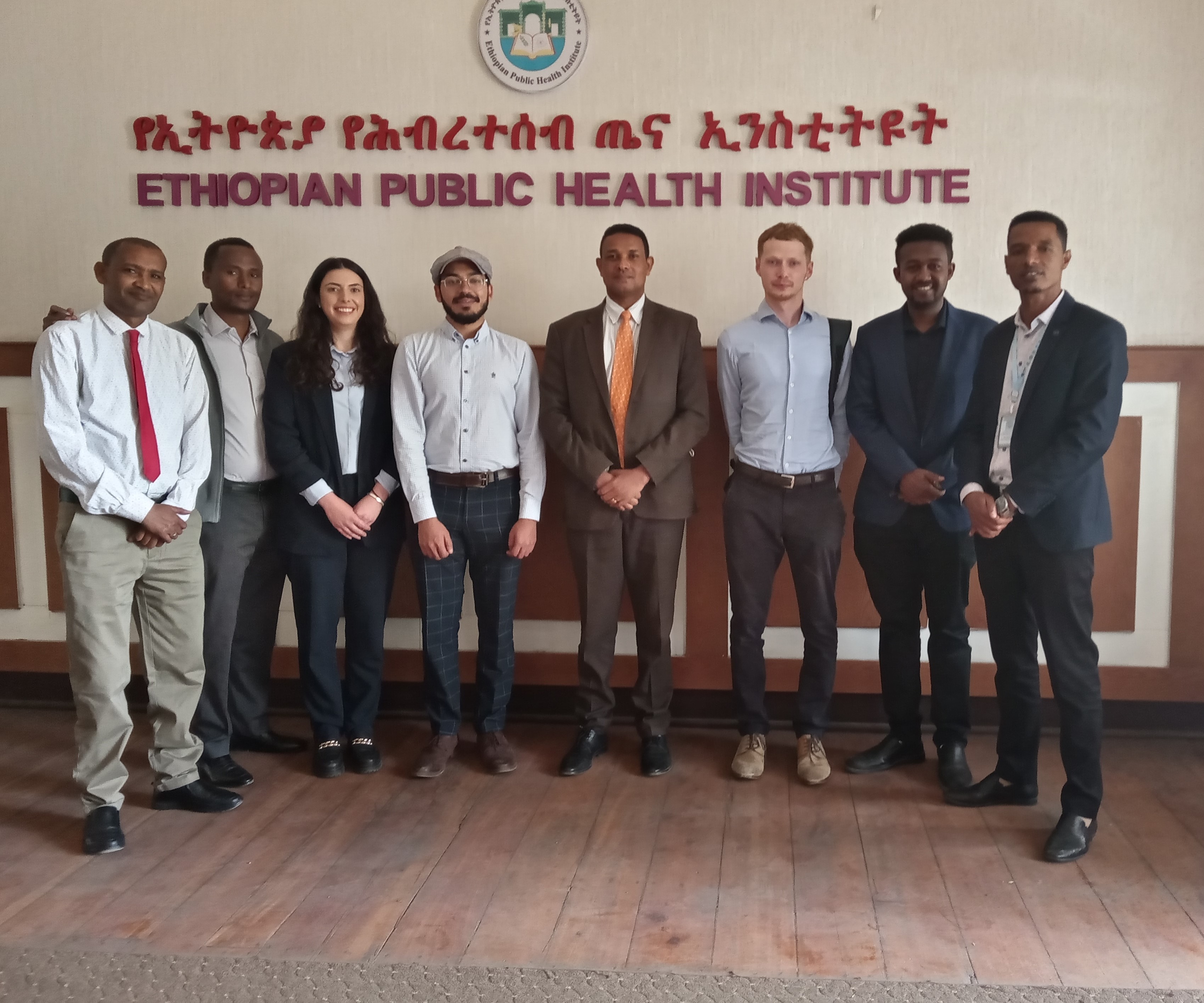 Whilst in country, the UK team met with the Ethiopia in-country team to discuss their current working practices and priorities. They also met with the senior leadership of US CDC, including the Director and Deputy Director of programmes for US CDC Ethiopia at the Ethiopia US CDC offices in EPHI, and engaged with them around opportunities for programming synergies and collaboration.
The team also attended the celebrations for the first cohort of the Africa CDC Kofi Annan Global Leadership Fellowship, training the next generation of public health leaders for Africa by Africans. Members of the IHR project sit on the steering committee and have helped this work come to fruition.