07/05/2021
Read how Khyber Pakhtunkhwa's Public Health Laboratory has expanded from a single site to a network of 20 COVID-19 testing laboratories.
On reaching the landmark figure of 500,000 COVID-19 tests in Khyber Pakhtunkhwa (KP) province last week, Public Health England (PHE) received recognition from the Additional Director of Public Health Laboratory (PHL) KP who extended thanks for the "Tremendous Support" the PHE team has given in trying to establish and strengthen PHL in KP through the IHR Strengthening Project. The email also included top officials of the KP Health department, the Director of PHL as well as the Vice Chancellor of Khyber Medical university.
The development of PHL KP has been a great success story. At the start of the COVID-19 pandemic, only the National Institute of Health (NIH) was testing for SARS-CoV-2 but that was not enough for Pakistan's large population. PHL KP which has recently been set up and was only testing for a couple of pathogens at that time, had to quickly respond to assist NIH.
Officials of the PHL had to quickly adapt to make testing choices, establishing and speeding testing set up while experiencing major challenges in workflow, workspace, shortage of staff, reagents and other inevitable supplies. The lab which previously had only daytime working became a 24-hour operation with three 8-hour shifts. Due to the high testing volume, workers' safety was also feared. A strong sense of teamwork was present inside the lab which drove the response to the pandemic. Impending pressure and sense of responsibility was another challenge where the lab not only served diagnostic, surveillance and response functions but many managerial decisions were dependent on its results, the likes of imposition of targeted lockdowns which was based on and guided by test positivity rates.
Later in the pandemic, the surge in cases and testing demanded creation of new laboratories, dedicated solely to COVID-19 diagnostic tests. In doing so, PHL KP gradually transformed the situation of single laboratory equipped to undertake testing for COVID-19 in March 2020, to a network of 20 laboratories conducting COVID-19 testing in KP. Laboratories in this network were established throughout the province with consideration given to geographical distribution.
Apart from other acknowledgements, one major evidence of these achievements can be measured from the fact that the Director of PHL was awarded one of the highest civilian awards, Sitara-e-Imtiaz (translating to Star of Distinction), by the President of Pakistan in recognition of his services.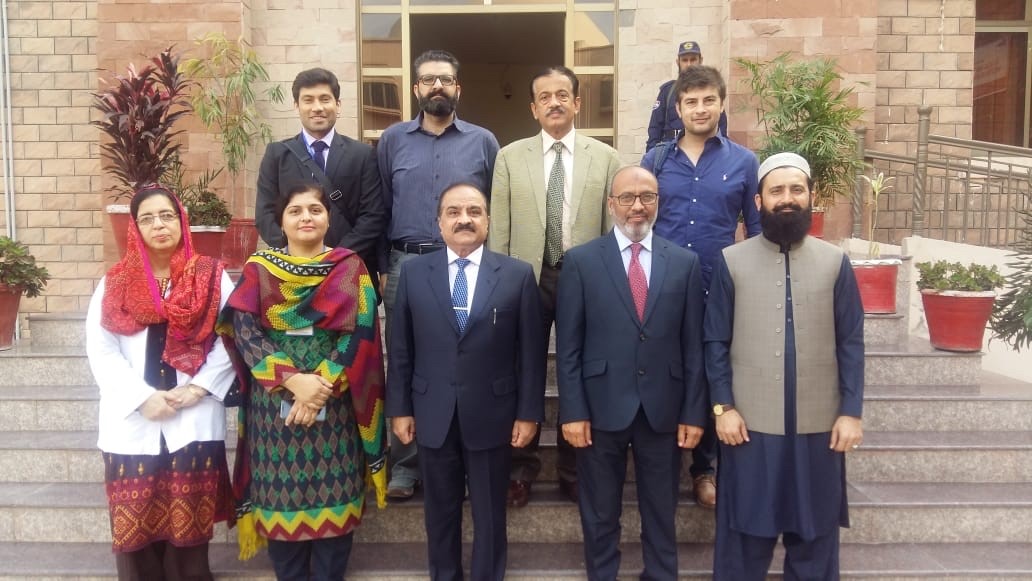 Colleagues outside the KP-Public Health Reference Laboratory (Executive Director NIH, Vice Chancellor Khyber Medical University, Director KP-PHL, Additional Director General Health Services, Director Laboratory Department, Chief Field Epidemiology and Disease Surveillance Division NIH, and Asif Bettani - PHE's IHR Project)
So, why was PHE thanked?
PHE also has a success story to tell here. PHE's IHR Project provided technical expertise in order to help develop the PHL network.
The IHR Project has provided technical support during the COVID-19 pandemic by establishing a laboratory support group at earlier stages of the pandemic, and also has a historical background of partnership with stakeholders in KP long before COVID-19, which helped the KP PHL to be ready to deal with the COVID-19 crisis.
Under the Integrated Disease Surveillance and Response System (IDSR), strengthened public health laboratories is considered a major component. Working with provinces, especially KP, various guidelines and tools were developed and exercised. A national laboratory technical group has been constituted by PHE to guide and assist provinces in establishing and strengthening provincial and district public health laboratories. An objective of this group is to prepare a roadmap for establishing and strengthening PHLs and to develop the action plan for establishing a Public Health Laboratory Network.
With the technical support and resources of PHE, Health Department KP and PHL KMU had conducted an assessment of major laboratories in all districts of the province, using an audit tool, jointly developed by PHE and PHL KP, adapted to the local context. The goal of this assessment was to help PHL KP make evidence-based decisions on including laboratories in a network within the province, enhancing capacity of prevention, detection, surveillance, response and supporting the ultimate goal of IHR 2005 compliance in the country.
These activities, exercises and interactions paved the way for PHL to rise to the challenge of COVID-19. Our goal extends beyond responding to one particular pandemic. We are still working on improving the quality of laboratory and raising capacity of hardworking passionate team in KP, and jointly, we are determined to continue our work in Pakistan.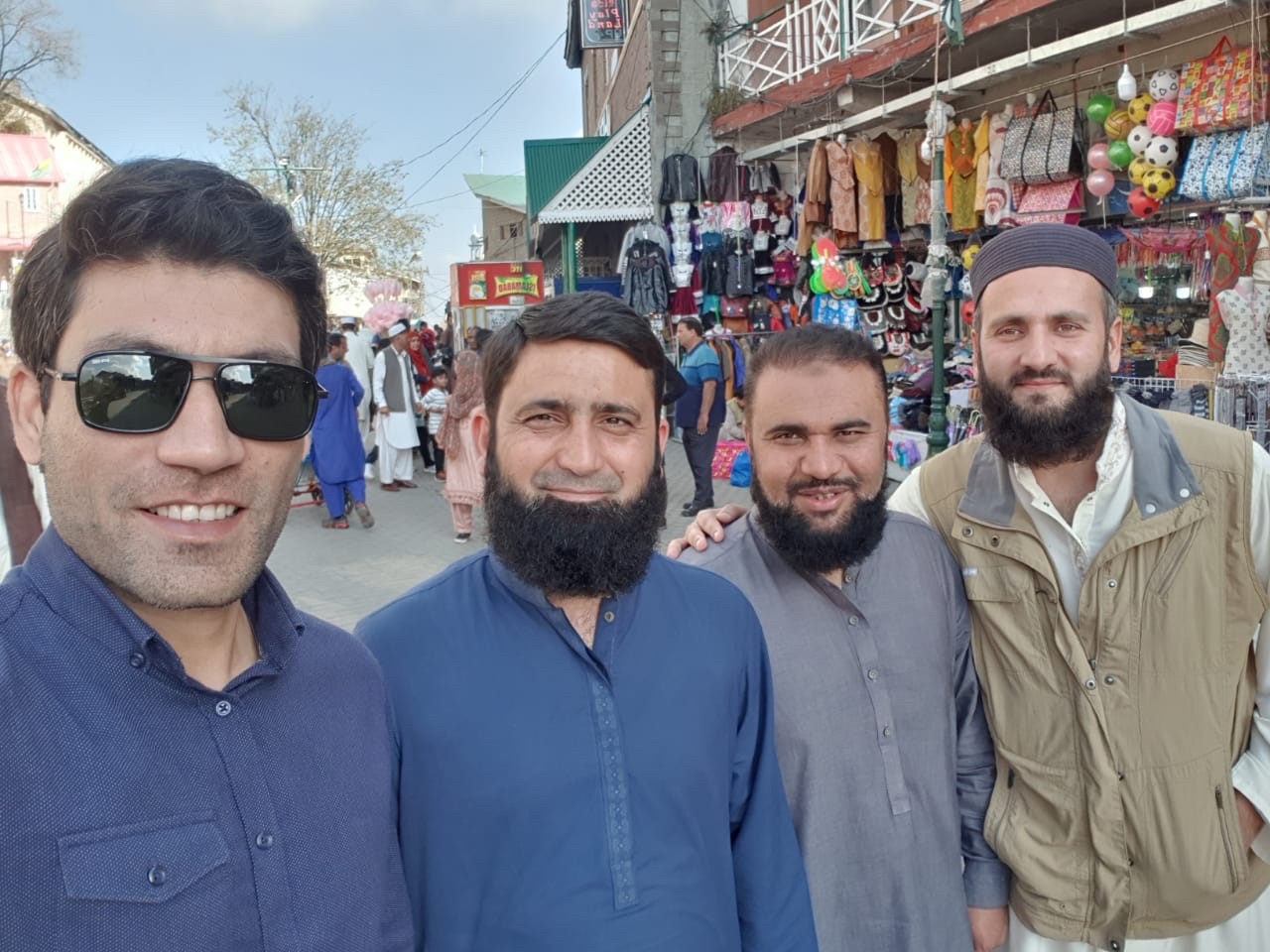 Additional Director KP-PHL, Director KP-PHL, Vice Chancellor Khyber Medical University and Associate Professor PH Department Khyber Medical University.