As part of our core mandate of supporting system strengthening and building workforce capacity, the UKHSA IHR Strengthening Project in collaboration with the Chartered Institute of Personnel Management of Nigeria (CIPM) has been supporting the professional development of the Admin/Human Resource workforce at NCDC.
A Workforce Needs Assessment of the Admin and HR departments at NCDC completed by UKHSA showed there was the need to bridge and fill a number of gaps observed in these departments. One of which was the need to build capacity through the professional development of the Admin/HR workforce in strategic Human Resource Management. Professional development would allow the Admin/HR Personnel to be able to improve their organisational capabilities to match strategic intents and objectives, and engage people with and champion workforce development across other departments of the Institute.
An exercise was designed to deliver a bespoke learning intervention for the Admin/HR personal through the deployment of the 5D methodology (Diagnose, Design, Develop, Deliver and Drive). The first phase of the exercise (Diagnostic) was conducted from March 14th-16th, 2022. This required engaging the nominated participants to "diagnose" the current HR gaps using specified indicators. The outcome of the first phase depicted the need for the workforce to be trained in HR Strategic partnering cutting across the HR Value Chain of the NCDC. This outcome will form the foundation for the remaining 4Ds (Design, Develop, Deliver and Drive).
The next two to three phases (Design and Develop) are currently being carried out. This involves conducting a pre-survey assessment test to ascertain the capabilities of the participants on HR Strategic partnering. The pre-survey assessment was carried out from 31st March to 5th April, 2022, and the develop-phase is ongoing.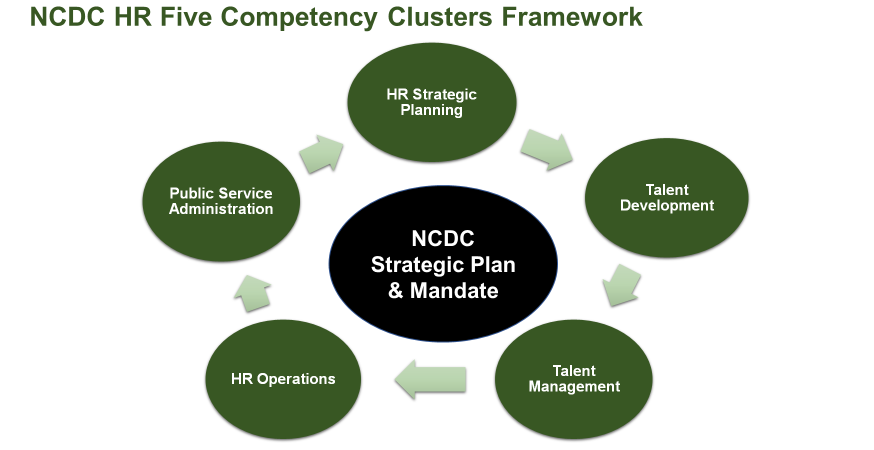 By Paul Irabor