With the lifting of COVID restrictions, members of our Senior Leadership Team Dr Anne Wilson (Head of the Project) and Dr Sam Collins (Programme Manager) were able to travel to Africa for a special mission to meet with our IHR Strengthening Project (IHR-S) colleagues and engage with our partner National Public Health Institutes, Foreign, Commonwealth and Development Office (FCDO) colleagues and international development partners to help set the IHR-S Project up for many more years of collaborative working and health systems strengthening.
Travelling to Zambia first, Anne and Sam met with the British High Commissioner to Zambia, Nicholas Woolley to discuss current and future efforts to strengthen health security, the importance of our partnerships during these testing times and the aspirations of the IHR-S Project. Important engagements followed with the Director General of the Zambia National Public Health Institute (ZNPHI), Professor Mukonka and his senior team, the Permanent Secretary Dr. Malama and the Africa CDC Regional Coordinator for the Southern Regional Collaborating Centre (RCC), Dr Lul Riek to explore areas of mutual collaboration and reaffirm the IHR-S Projects commitment to three further years of exciting work.
'The relationship between the Ministry of Health in Zambia and the UK Health Security Agency is treasured. Technical Assistance is often underrated'
Dr. Kennedy Malama – Permanent Secretary, Ministry of Health, Zambia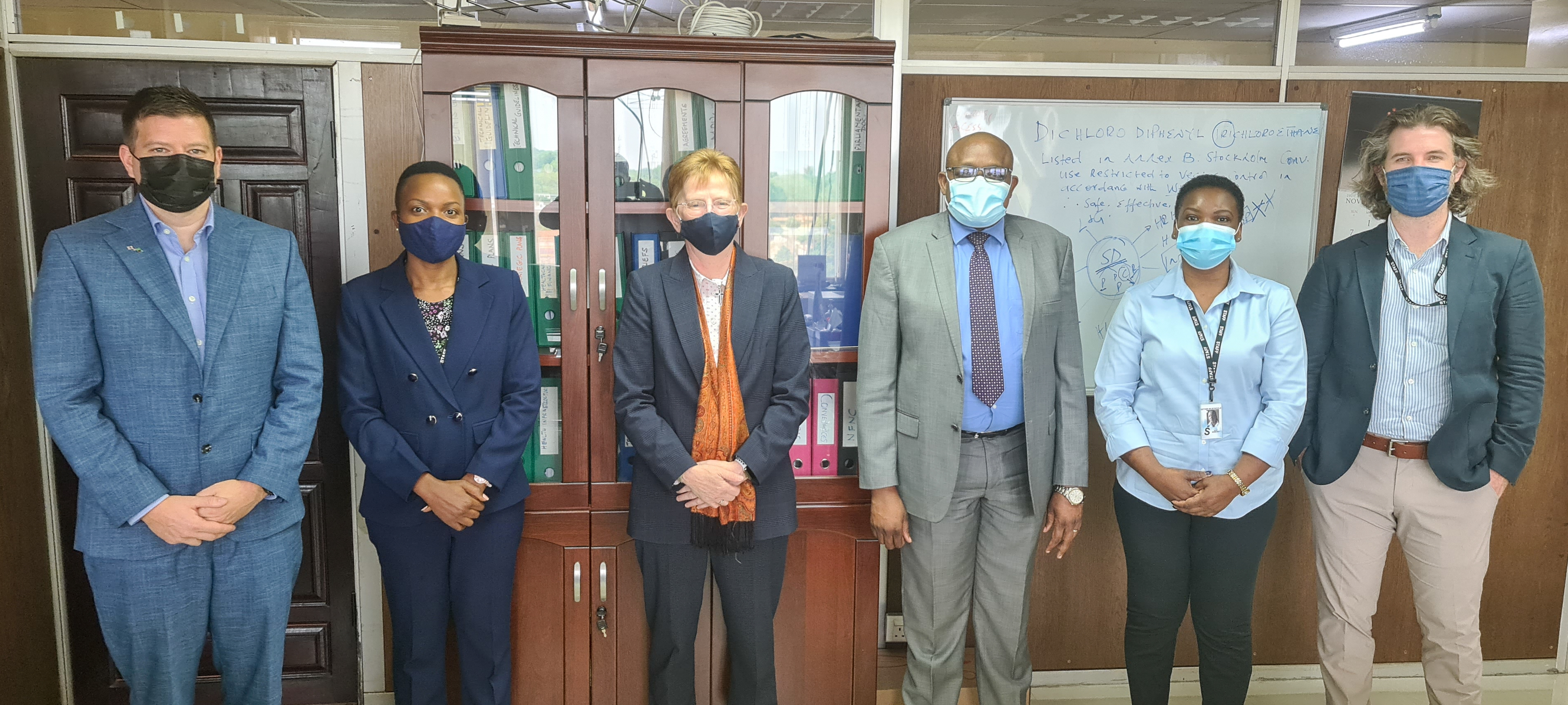 Pictured: UKHSA colleagues meeting with Dr Malama
From Lusaka Anne and Sam journeyed to Abuja, Nigeria and met with our FCDO colleagues the British High Commissioner and Deputy High Commissioner to Nigeria, Catriona Laing and Gill Atkinson, respectively and explored collaborative opportunities with the FCDO Health Team. Anne and Sam were also delighted to be invited to a meeting with the Chief Veterinary Officer for Nigeria, Dr. Alabi to discuss our partnership on One Health operationalisation and areas to jointly target our One Health expertise in the coming years. Visits to the National Reference Laboratory (NRL) in Abuja and Central Public Health Laboratory (CPHL) in Lagos followed to see the incredible progress being made in terms of laboratory diagnostics and quality management.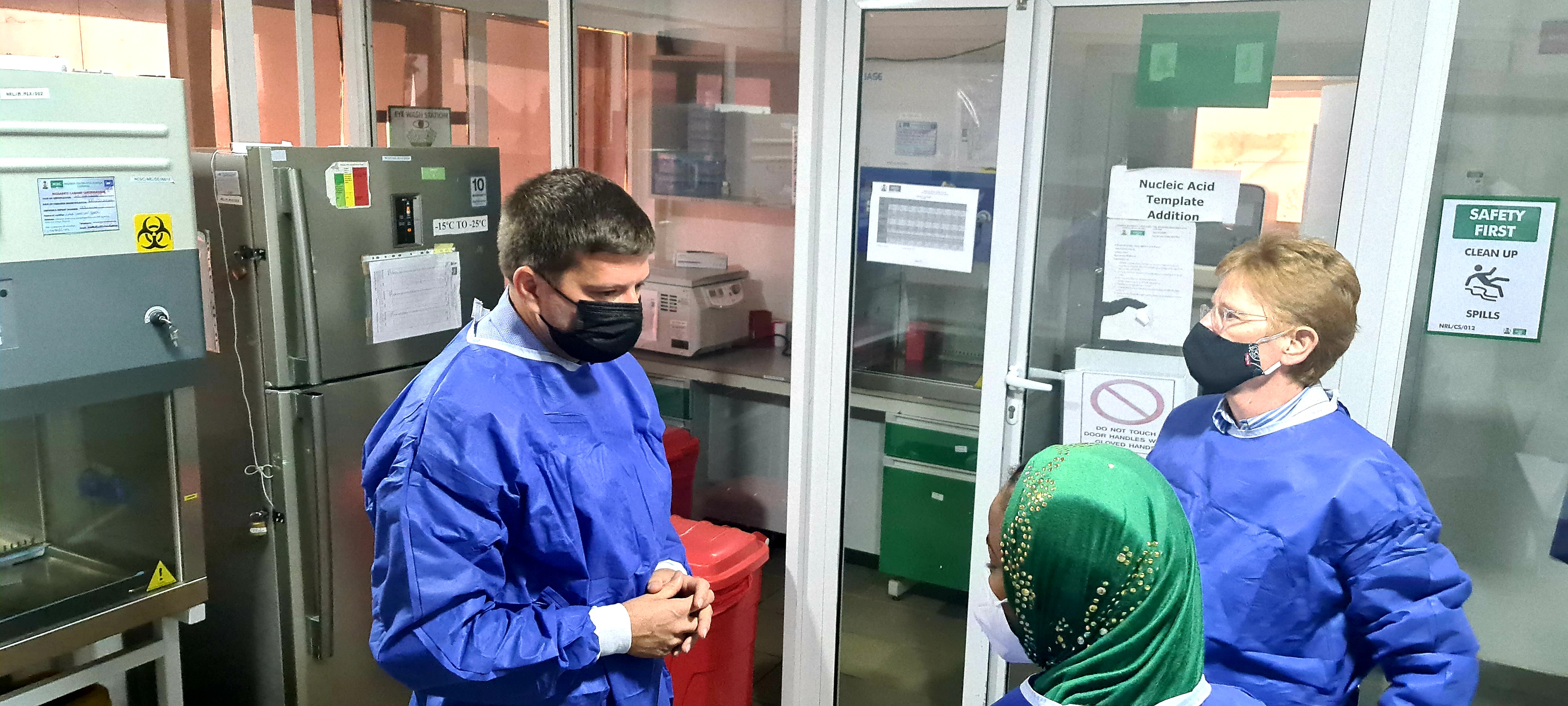 The visit to Nigeria was also an opportunity to welcome Dr. Ifedayo Adetifa in his new role as Director General for the Nigeria Centre for Disease Control (NCDC) and to strengthen the flagship partnership between NCDC and the UK Health Security Agency by signing a new Memorandum of Understanding. Anne and Sam also valued the opportunity to meet with our in IHR Strengthening Project country teams, some of whom they had not met before due to COVID restrictions. It was a valuable opportunity to thank them for their tremendous work during turbulent times, to reflect together on the journey of the IHR-S Project to date and to plan the future direction of our work.