The IHR Strengthening Project alongside the Ethiopian Public Health Institute (EPHI) and Ohio State University have provided sample referral system training to sample couriers to strengthen laboratories testing services.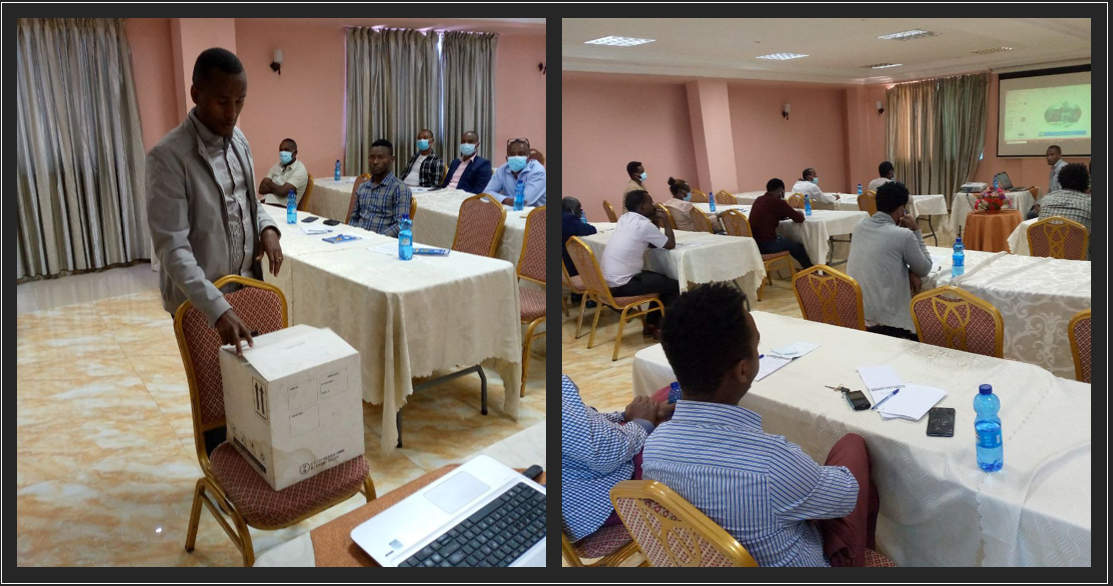 One of the core capacities of IHR (2005) obligates WHO Member States to establish mechanisms for providing reliable and timely laboratory identification and characterization of infectious agents, including shipment of specimens to the appropriate laboratories. Based on that, Ethiopia has established a laboratory network and specimen referral system throughout the country's laboratories, providing accessibility of laboratory testing services. Laboratory services play a major role in all the key processes of the IHR, including detection, assessment, response, notification, and monitoring of events.
The referral system facilitates collecting specimens from health facilities to be transported by postal system to referral laboratories where the testing services are available. The result are then returned back to the referring laboratory through an appropriate transportation route.
Proper packaging and transportation, safety concerns and the quality of the specimen are some of the issues that need to be critically considered during sample transportation. To ensure this, sample referral system training organized by Ethiopian Public Health Institute alongside UKHSA and Ohio State University was provided to sample couriers from December 30-31, 2021. The training covered how to pack samples using triple packages, labelling, international sample transport regulations, and awareness on how to maintain the integrity of the sample and safety precautions during transportation.
The training was very important for the couriers (Postal officers) in understanding best practise in transporting specimens safely from referring to referral laboratories in a timely manner. UKHSA continues to support the accessibility of laboratory testing services by strengthening the sample referral system between the laboratories.