20/08/2021
Reflections from Dr. Emmanuel Agogo, Nigeria country representative, Resolve to Save Lives – IHR Strengthening Project partner in Nigeria
Resolve To Save Lives and the IHR Strengthening Project in Nigeria
The IHR Strengthening Project has worked closely with Resolve to Save Lives (RTSL) in a number of IHR capacity building areas that predate the sub-national IHR capacity assessments discussed below and have been largely based on the 'Prevent Epidemics' aspects of RTSL's programmes in Nigeria. These include engagement and joint work with their current Director of Global Epidemic Preparedness and Response Team on:
Electronic surveillance tools

Setting up a revolving fund for emergency response

Review of legislation in support of IHR

Event-based Surveillance

Improved use of PHE's SITAware event management tool
In addition to the above, the IHR Strengthening Project has worked with RTSL on the delivery of the mid-term JEE, with the IHR Strengthening Project Lead serving as the 'Mission Lead'. The IHR Project's country-based Technical Adviser to the Director General of the Nigeria Centre for Disease Control (NCDC) on the National Reference Laboratory (NRL) has also developed strong joint working relationships with RTSL's laboratory focal person at NCDC NRL.
These links and relationships with RSTL are continuing and being strengthened with Dr Agogo, the RTSL Country Lead in Nigeria, and his team.

At present, epidemic preparedness and response systems assess and focus on the national level, which can be a challenge for countries that have political structures with decentralised decision-making. This is a known weakness of the existing system for monitoring the implementation of the International Health Regulations (IHR 2005), a legally binding agreement that commits countries to find, stop and prevent disease outbreaks and other public health threats, as well as assessing said implementation. As we have seen during the COVID-19 pandemic, in a federated nation like Nigeria—with 36 different subnational jurisdictions and a Federal Territory—this poses a problem: different States can have vastly different strengths and gaps and can have dramatically different public health responses as a result.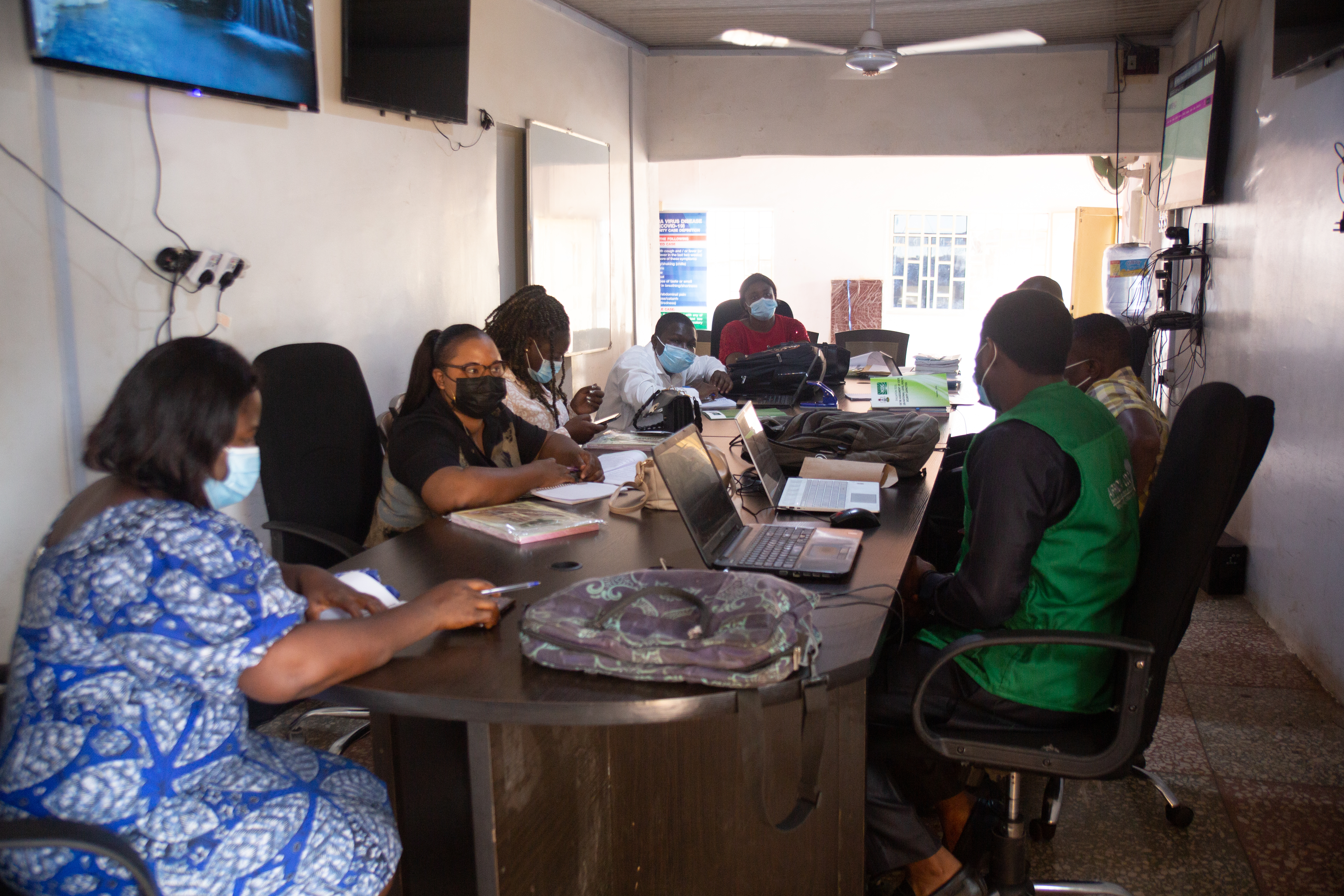 Subnational health security assessment pilot in Nigeria
My organisation, Resolve to Save Lives, an initiative of Vital Strategies, is piloting subnational health security assessments in three Nigerian States: Kano, Kebbi and Enugu. These standardised assessments are being conducted using an abridged version of the Joint External Evaluation tool. The IHR 2005 JEE tool measures national epidemic preparedness across 19 technical areas and is typically conducted every four to five years. However, this abridged version developed in collaboration between RTSL and the IHR Project Country Lead for Nigeria, addresses 14 thematic areas and can be conducted much more frequently than a regular JEE.
Using the assessment, each State's public health leadership and other stakeholders can develop a clearer road map that considers the preparedness and response gaps on a State-by-State basis. Because the assessment is standardised, we can conduct similar assessments across the country and have an unbiased assessment of the strengths at the State level. This process is a critical mechanism to help States—and ultimately Nigeria as a whole—become more prepared for the next pandemic.
The IHR Project Country Lead for Nigeria was a core member of the JEE Assessment Team for the pilots in Enugu and Kano States and provided the summary assessment result to policy makers on behalf of the assessment team, an example of the synergy between RSTL and the IHR Project on this work.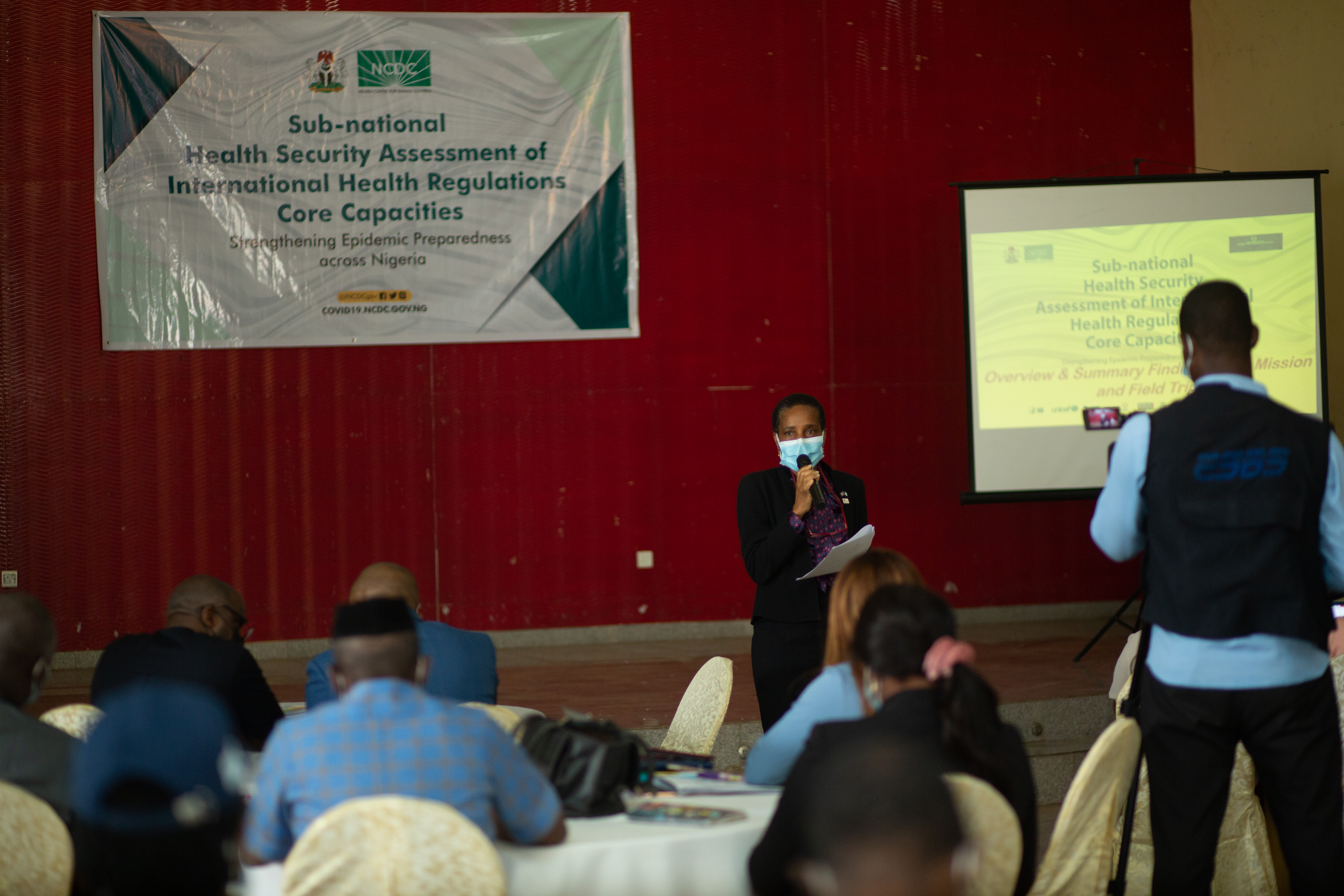 IHR Project Country Lead for Nigeria during a subnational health security assessment pilot
The subnational assessment of Enugu State in April 2021 was led by State policy makers—including many from non-health sectors such as the legislature. It identified key activities in the areas of Legislation and Policy, Food Safety and Laboratory Systems that could be fast-tracked to improve the public health system in the State. The sub-national assessments have three main strengths:
The process provides an opportunity for a State-by-State assessment of preparedness gaps and, consequently, development of a plan that takes into account the relative strengths and gaps in each state.
The standardised tool ensures that similar assessments can be conducted across the country, making the country more prepared as a whole.
The assessment report is a critical advocacy tool for resource mobilisation and partner alignments.
We hope this model can be used in other countries to build and improve preparedness and response to public health threats in a more comprehensive manner, especially in countries with distributed responsibilities for the health system. This mechanism is geared toward improving safer health care, multi-sectoral coordination and health security governance at the subnational level. These lessons will also be useful in adapting the IHR 2005 JEE assessments in small countries and island States in the future.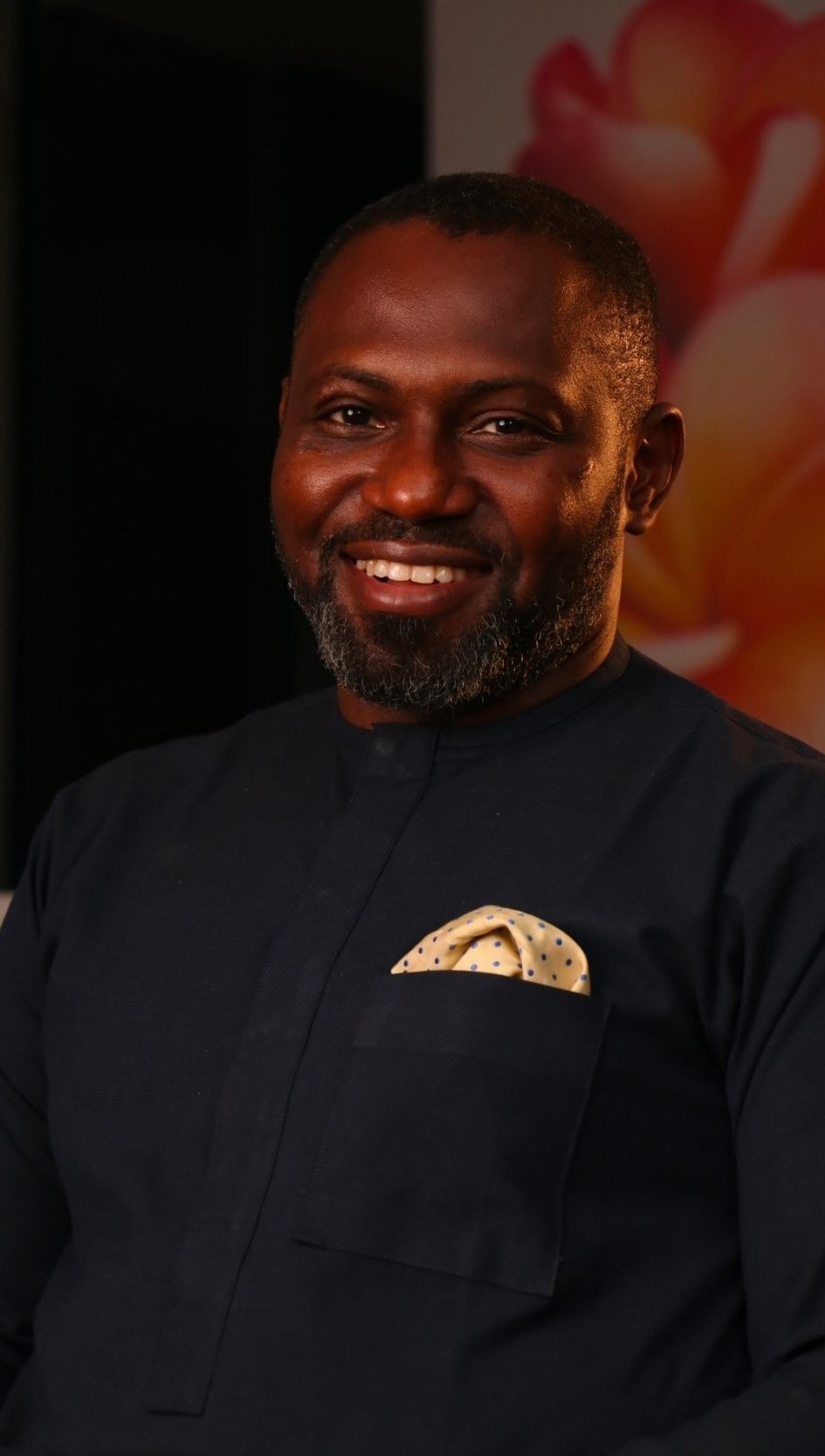 Dr Emmanuel Agogo, Nigeria country representative - Resolve to Save Lives