The One Health (OH) Team, led by Prof Dilys Morgan and Dr Osman Dar, facilitated a pilot of the Multisector Coordination Mechanism (MCM) operational tool (OT) in the Gambia in May 2022. This was at the request of the World Health Organisation (WHO) and Food and Agriculture Organization of the United Nations (FAO) and builds on the team's experience of providing technical assistance facilitating at previous pilots and helping finalise this latest Quadripartite OT. As well as supporting the finalisation of the OT, the work contributes to building the national and regional capacity to develop strong OH platforms and trains local facilitators to take the OT forward.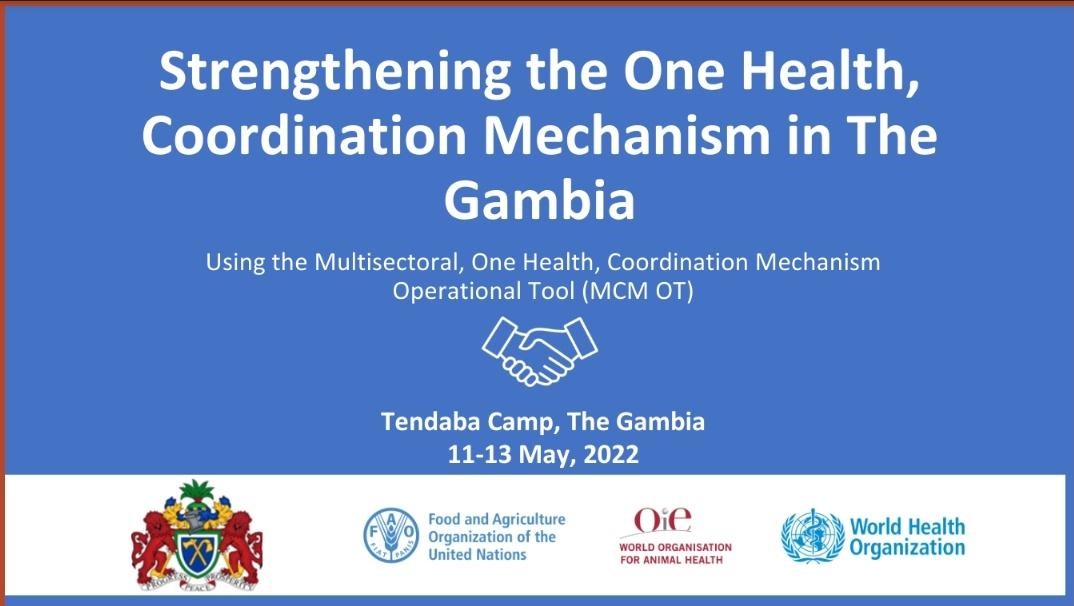 In attendance were participants from the WHO, FAO, Gambian Ministry of Health (MOH) and other government departments such as the National Public Health Laboratories, Ministry of Environment and Climate change, NDMA etc.
The workshop focused on the six Core Elements of the OT:
Membership
Leadership and Governance
Policies/legal framework
Resources and funding
OH and zoonotic disease prioritisation
Activities for the OH Mechanism [technical and administrative]
The priority of the workshop was to strengthen the OH platform, using MCM OT to produce a national action plan for One Health in the Gambia. The work was successful, and the team are planning future workshops in other IHR project focal regions as a result.