In June 2022 as part of the IHR Strengthening Project, the Science Group team visited Zambia, with the purpose of finalising work plans with our partners at Zambia National Public Health Institute (ZNPHI) and Ministry of Health, visiting the laboratories in the Copperbelt Province, and running a team building workshop with the Copperbelt Province Microbiology Team.
Dr Jumoke Sule and Esther Musongole met with Professor Chilengi, the Director General of ZNPHI and colleagues to discuss how we can collectively build sustainable capacity for diagnosis of diarrheal infections from sample collection to surveillance and reporting at ZNPHRL and network laboratories. They also met with focal points from the Ministry of Health and confirmed plans to support the Ministry's Quality Management Systems (QMS) certification and mentorship programme for laboratories in the Northern Province. This work is being led in-country by Esther Musongole, a qualified mentor and auditor and this activity will contribute to strengthening the wider public health laboratory system.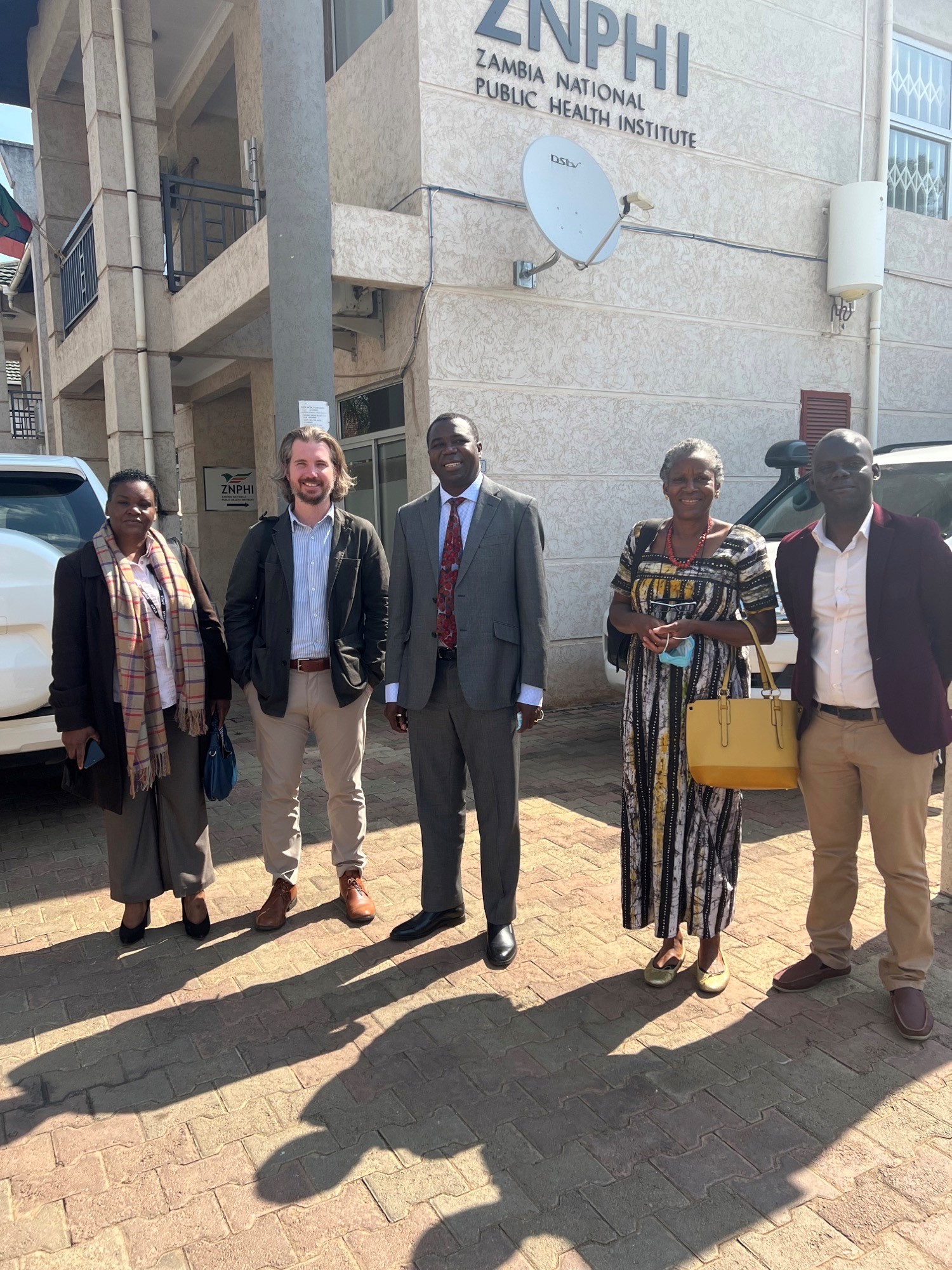 The team also undertook a scoping visit to the Zambia Food and Drug Control Laboratory, to assess areas to support QMS strengthening. Their toxicology laboratory is working towards accreditation to ISO 15189 standards for medical laboratories, which presents a great opportunity to practice a One Health approach to diagnostics. As a result, following the trip, the team ran a half-day remote workshop on QMS for 43 staff. This was well received by the laboratory director, who opened and closed the meeting, and stressed to the participants how valuable the work was to the business activity of the organisation.
The team then travelled to the Copperbelt Province, meeting the Copperbelt Province Microbiology Team (CPMT) and visiting their laboratories to understand the context in which they worked to run a team building workshop. They also visited the Tropical Diseases Research Centre who also participated in the workshop, presenting on their laboratory function and activity. Moving forward they will be working in collaboration with CPMT to achieve some of their shared objectives.