From October 3rd to 7th 2022, the IHR strengthening project laboratory team in collaboration with the Ethiopian Public Health Institute (EPHI) delivered ISO 15189 standard training to medical laboratory science teachers of the Ethiopian universities.
One of the IHR strengthening project objectives is to capacitate quality assured laboratory services by enhancing the laboratory quality management systems. Previously this training was delivered to laboratory professionals working in health facilities - this was the first initiative providing ISO 15189:2012 international laboratory standard training to university lecturers. Participants were in attendance from 23 Ethiopian universities which provide medical laboratory science courses. The aim of the training was that after completion, the lecturers, with the assistance of EPHI experts, would be able to provide this training to final year medical laboratory students at their respective universities.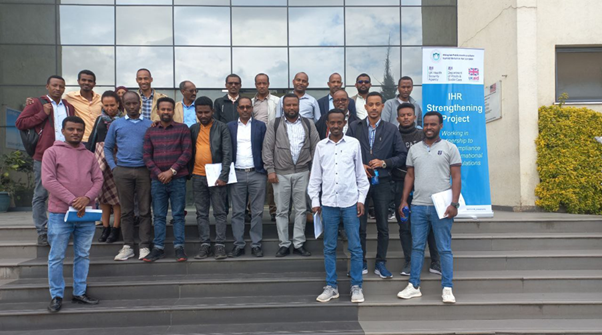 The training covered the 15 managerial and 10 technical requirements of the ISO 15189:2012 quality and competency of medical laboratories. The participants also visited the national Microbiology and Clinical Chemistry Laboratories which have are accredited to the ISO 15189:2012 standard.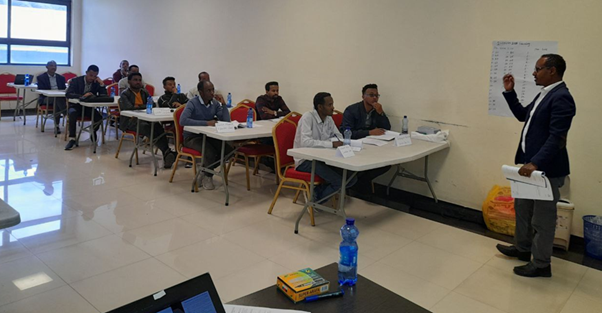 Requirements and arrangements for examination requests, patient preparation, patient identification, sample collection, transportation, storage, processing and examination of clinical samples, supply management, quality control, and subsequent interpretation, reporting and advice were included in the training.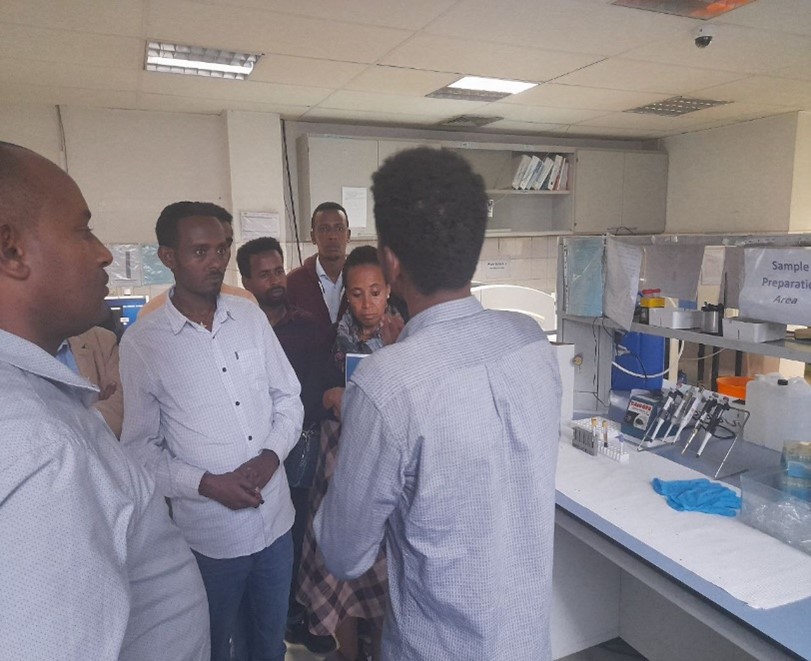 On the last day, Dr Ahmed Ravazi and Dr Sajil Liaqat, the new UKHSA IHR strengthening project Ethiopia Country Lead, gave the closing remarks and facilitated the comments from the participants about the importance of the training. They also provided the certificate to the participants.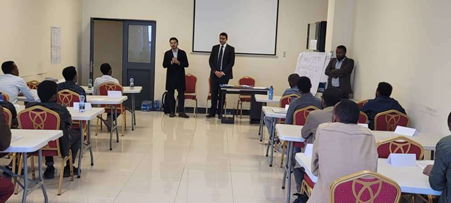 The participants expressed that they were very happy to be beneficiaries of the training and that they were committed to delivering the training to their final year medical laboratory students. They strongly recommend this training and other quality trainings to their colleagues. The IHR strengthening project continues to support the implementation of a quality management system in public health laboratories and is looking forward to the planned follow-up workshops.
By Hiwot Hailu