23/06/2021
Read how the IHR Project training received CPD accreditation and contributes toward participant's medical laboratory practice licenses.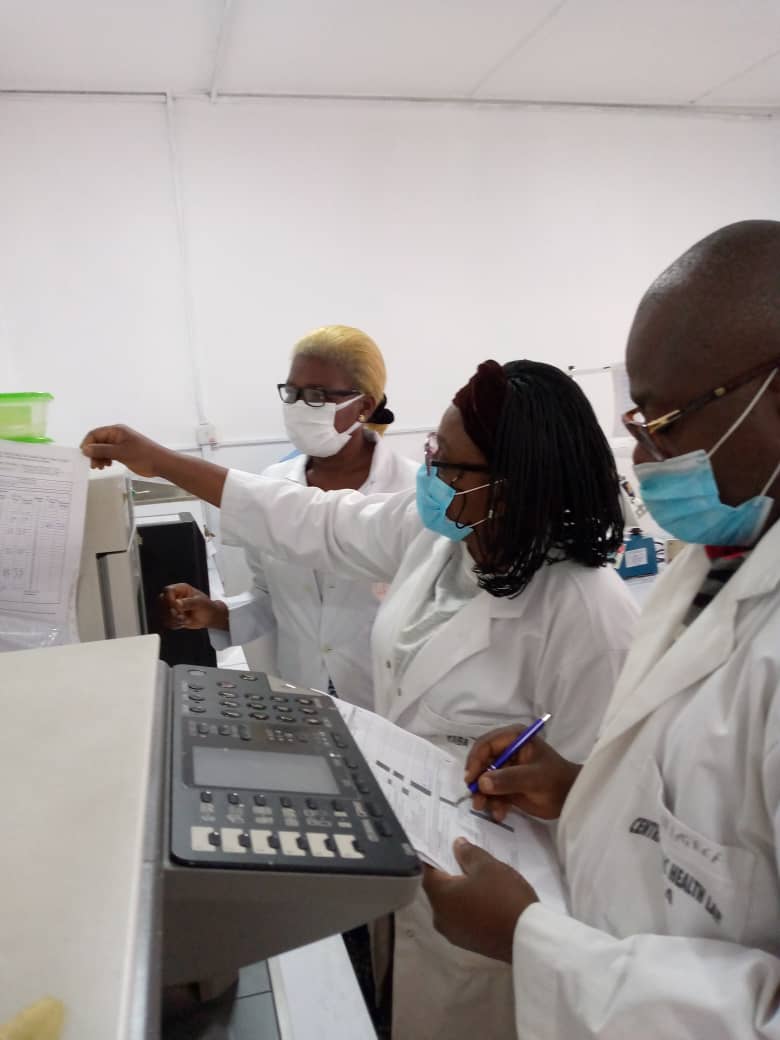 The PHE IHR Strengthening Project in Nigeria organised a 3-day workshop on ISO 15189 Internal Audit for Laboratory Staff of the Nigeria Centre for Disease Control (NCDC) Central Public Health Laboratory (CPHL) in Yaba, Lagos. The training ran between 9th and 11th of June 2021 and was hosted by the NCDC National Reference Laboratory, Gaduwa. It was attended by 12 laboratory personnel from NCDC CPHL and was supported by certified SLMTA auditors from the African Society for Laboratory Medicine.
The training was designed to ensure NCDC laboratories have a pool of Internal Auditors to address gaps observed in the Quality Management System during the last SLIPTA audit by PHE. The training content covered all the twenty-five clauses of ISO 15189:2012; Management and Technical Requirements, Internal Audit principles, Planning and preparations, SLIPTA Checklist review, and how to conduct and report internal Audit findings.
Accreditation as Continuous Professional Development
The training was inspected by the representative of the Medical Laboratory Science Council of Nigeria (MLSCN), the regulatory body in charge of medical laboratory activities in Nigeria, to assess and monitor the request for a Continuous Professional Development (CPD) credit unit for the ISO 15189 internal audit training. The MLSCN confirmed the quality of this training and awarded 4 credit units for medical laboratory scientists at NCDC who participate in the training. The CPD credit unit award will enable participants to acquire a license for medical laboratory
practice at a reduced cost from the council.
Training outcomes
At the end of the training, participants demonstrated their zeal and understanding of what was taught, confirmed by the improvement in their scores from pre- to post-course assessment. Participants commented that they were now enlightened on ISO 15189 requirements and equipped with skills to conduct Internal Auditing. These skills allow the participants to affirm compliance in the laboratory workflow and processes, thereby optimising Laboratory Quality Management System towards accreditation. The second leg of the training will be completed in Abuja from 23rd - 25th June 2021.