21/10/2019
PHE hosted a workshop in Myanmar at the beginning of October to strengthen the country's compliance with the International Health Regulations (IHR), with a particular focus on communicable disease surveillance.
The workshop was jointly organised by the Myanmar Ministry of Health and Sports' Central Epidemiology Unit (CEU) and PHE's IHR Strengthening Project.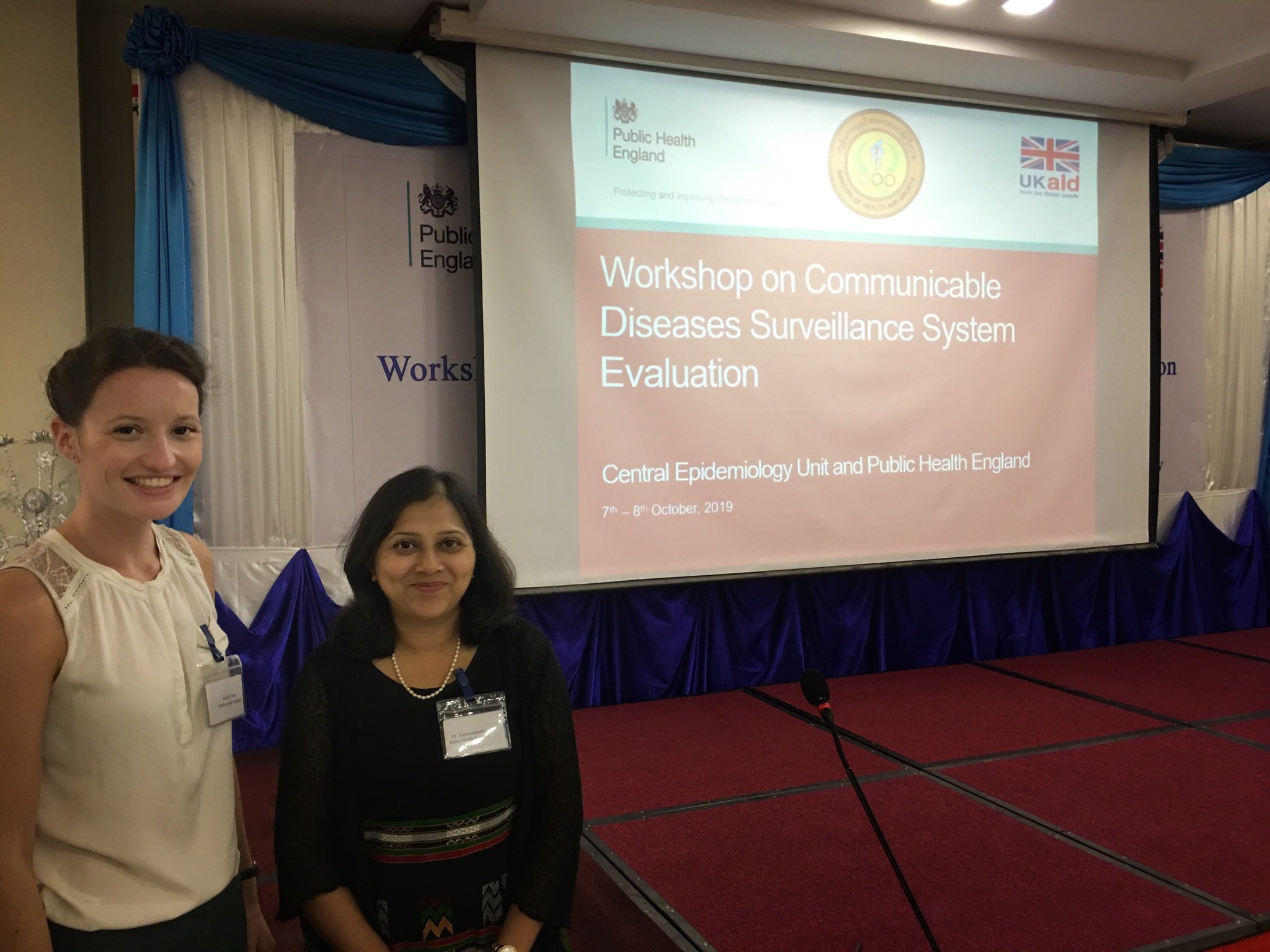 Colleagues from PHE's National Infection Service and Health Protection and Medical Directorate facilitated the evaluation workshop, including Leena Inamdar, NIS Global Health lead, Rachel Glass, Field Epidemiology Training Programme Fellow and Thomas Waite, Consultant Epidemiologist. Thidar Pyone, PHE's Myanmar Senior Health Advisor and BoBo Hein, Project Officer, also supported and organised the workshop.
Over 40 representatives from all states and regions within Myanmar, including health assistants, state and regional surveillance staff and doctors, came together to evaluate the current national communicable disease surveillance system infrastructure in Myanmar's capital city Nay Pyi Taw.
The workshop covered key areas including:
​reviewing the surveillance process for priority diseases
strengthening the current annual review process for priority diseases
improving the quality, timeliness and simplicity of the system for the year ahead
PHE will continue to support surveillance strengthening in Myanmar in partnership with the Ministry of Health and Sports.
Leena Inamdar, NIS Global Health Lead and Consultant Epidemiologist said:
"We are very pleased to be working with the Ministry of Health and Sports, in particular the CEU team, to contribute to improving surveillance in Myanmar. Capacity building is at the heart of the work of PHE's IHR project and this workshop is a great example of co-development and delivery with our partner the CEU".