Read about the impact of the LSHTM Executive Programme for Global Health Leadership on IHR Project Funded Fellows as they conclude the Programme.
Strengthening Public Health Leadership within partner National Public Health Institutions (NPHIs) in Africa, Asia and the Eastern Mediterranean region is a key pillar of the IHR Project's triple mandate. In January 2020 the IHR Project teamed up with the London School of Hygiene and Tropical Medicine (LSHTM) to provide 4 IHR Project funded places on the Executive Programme for Global Health Leadership.
The IHR Project enabled the participation of 2 female and 2 male Fellows from our partner organisations in Pakistan, Nigeria, and the Africa Centre for Disease Control and Prevention Headquarters in Ethiopia.
The Executive Programme for Global Health Leadership, delivered by the LSHTM is a renowned programme with the aim of developing, training and supporting the mentorship of leaders in public health, specifically with a focus on global health security. It achieves this by offering Fellows the opportunity to develop skills in in leadership, partnership-working and health diplomacy, providing them with the tools, networks, and insights to create effective public health policy in their countries and wider regions. IHR funded Fellows started the programme in July 2020 and concluded in August 2021; they now belong to a Global network of Executive Programme Fellows. Feedback from the Fellows has been extremely positive: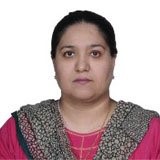 Dr Sabeen Afzal said: "The Programme has facilitated me in developing confidence to tackle challenging situations requiring leadership and to make necessary decisions within an unclear and volatile environment, handle difficult circumstances, and manage stress. It has developed my capacity to be agile and respond effectively 'in the moment' to emerging situations".
Dr Sabeen Afzal
Deputy Director (Technical), Ministry of National Health Services, Regulation & Coordination, Pakistan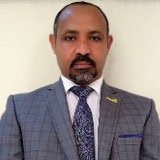 Dr Merawi Tegegne said: "with this course, I have been able to develop my knowledge and acquire critical skills and strategies for self-awareness and reflections, and the instruments and tools for global health leadership and policies."
Dr Merawi Tegegne
Incident Manager for Ebola Virus Disease Outbreak in Democratic Republic of Congo and High-Risk Neighbouring countries, Africa CDC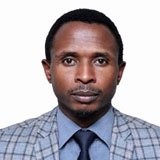 Dr Justin Maeda said: "The course has also provided me with an opportunity to interact with my fellow cohort members from all over the world hence allowing us to exchange lessons, share challenges and solutions drawn from a very diverse world of health architecture. Additionally, the programme offers an opportunity to work with a professional mentor and a leadership coach. This has helped to re-shape my leadership skills and personal qualities."
Dr Justin Maeda
Interim Head of the Division for Surveillance and Disease Intelligence at Africa CDC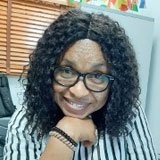 Dr Nwando Mba said: Let me begin by saying that it has been an interesting and enlightening journey. Every moment of interactions both at the Fellowship sessions and with the both the Mentor and or the Coach has been quite impressive. I am very grateful to Public Health England for this great opportunity of sponsoring me through this programme.
This has given me the opportunity to be one of the 52 fellows in the Global Health Programme of LSHTM. It is indeed a rare opportunity and must always be mindful of. I have learnt to spend more time critically thinking of how to get the best out of every situation.
Dr Nwando Mba
Director of Public Health Laboratory Services and Director for the National Reference Laboratory Gaduwa at the Nigeria Centre for Disease Control
The IHR Project team, would like to take the opportunity to thank LSHTM for their collaboration and looks forward to continuing to work with in country partners to strengthen public health leadership for enhanced global health security.