07/04/2020
Colleagues from PHE's International Health Regulations (IHR) Strengthening Project collaborated with key African partners to deliver a workshop in Lusaka, Zambia as part of the COVID-19 preparedness and response plan for Africa.
The IHR Project collaborated with Africa CDC, Zambia National Public Health Institute (ZNPHI), WHO, NICD South Africa, NIID Italy and the Pan African Network for Rapid Research, Response and Preparedness for Infectious Disease Epidemics (PANDORA ID NET) to deliver the workshop on 11 to 13 March 2020.
COVID-19 preparedness workshop
The training aimed to equip Southern African Member States with COVID-19 Infection Prevention and Control (IPC), clinical management and risk assessment skills with a particular focus on Points of Entry (PoE).
Thirty public health clinicians specialising in PoE and infectious diseases from National Public Health Institutions and Ministries of Health across Southern African Member States attended the training.
The session covered risk communication, risk assessment, infection prevention and control and clinical case management to build response capacity, supporting implementation of the WHO IHR 2005 at PoE and designated COVID-19 Referral Centres.
The participants of the workshop will form a network of regional expertise to share experiences, best practice and information and develop research collaborations.
PHE plays integral role
PHE's involvement was part of our IHR Strengthening Project which aims to enhance global health security by supporting partner countries and regional institutions to comply with the WHO IHR (2005).
Osman Dar and Dilys Morgan, PHE Consultants in Global Health and One Health Leads provided technical expertise and were integral in organising the workshop in response to the COVID-19 outbreak.
The training was well received by participants, including Nathan Kapata, Head of Emergency Preparedness and Response, ZNPHI, who commended PHE's swift response and workshop organisation.
The training was livestreamed using Zoom and YouTube – view highlights of the event here. Recordings of the individual training sessions are available on the PANDORA and Africa CDC websites.
Osman Dar said:
"We really pulled out all the stops to put this training workshop together in record time given the urgency of a rapidly escalating pandemic and in spite of ever-increasing travel restrictions and uncertainty. In two weeks we got an international team of trainers together in Zambia and organised the complex logistics for a regional workshop that included field visits and live translation in English, French and Portuguese for participating African Union Member States.
"The success of the workshop is testament to the hard work undertaken over the past few years by PHE in building trusting relationships with our various global health partners and was key to the effective and rapid delivery of this capacity building initiative."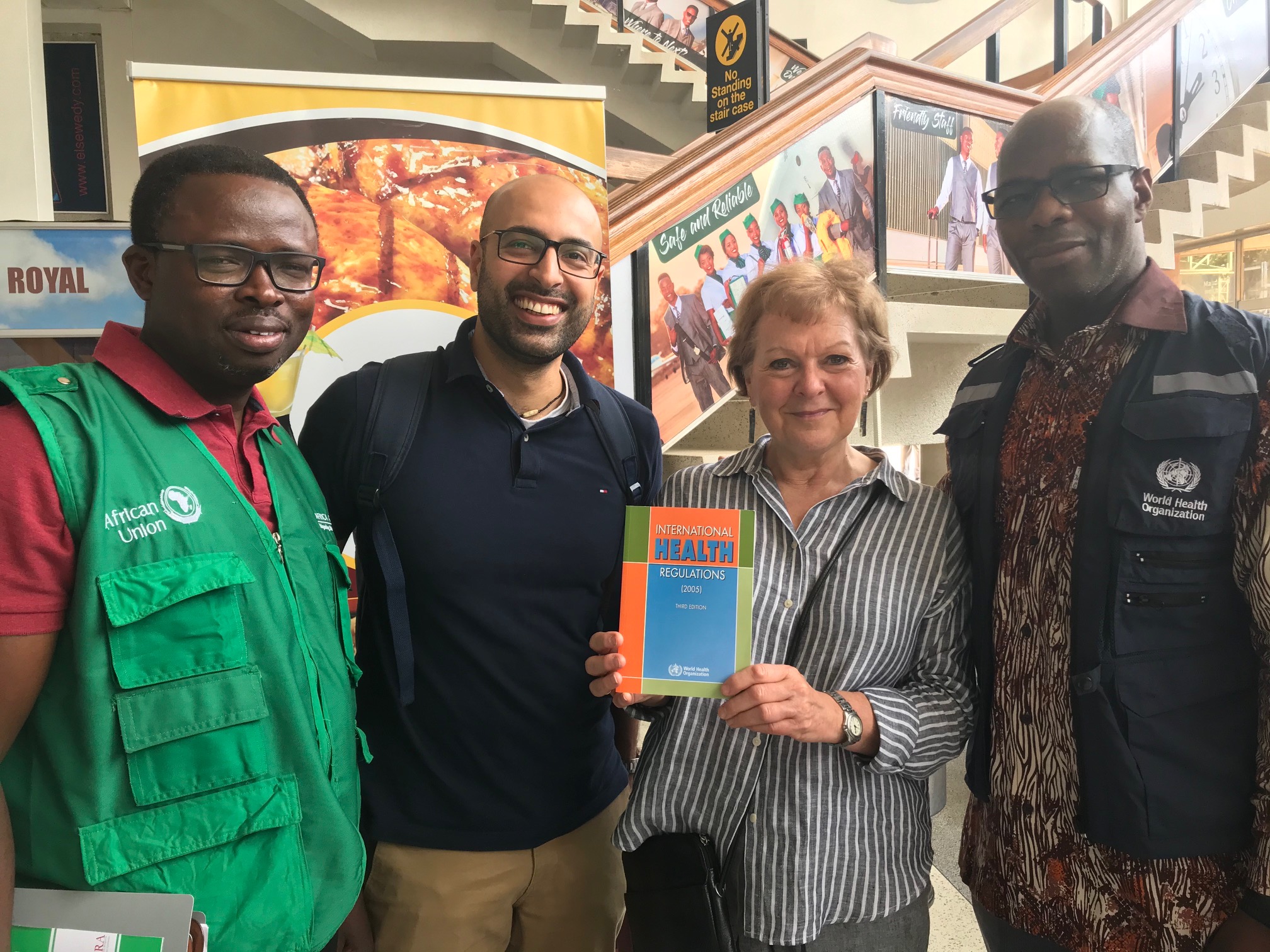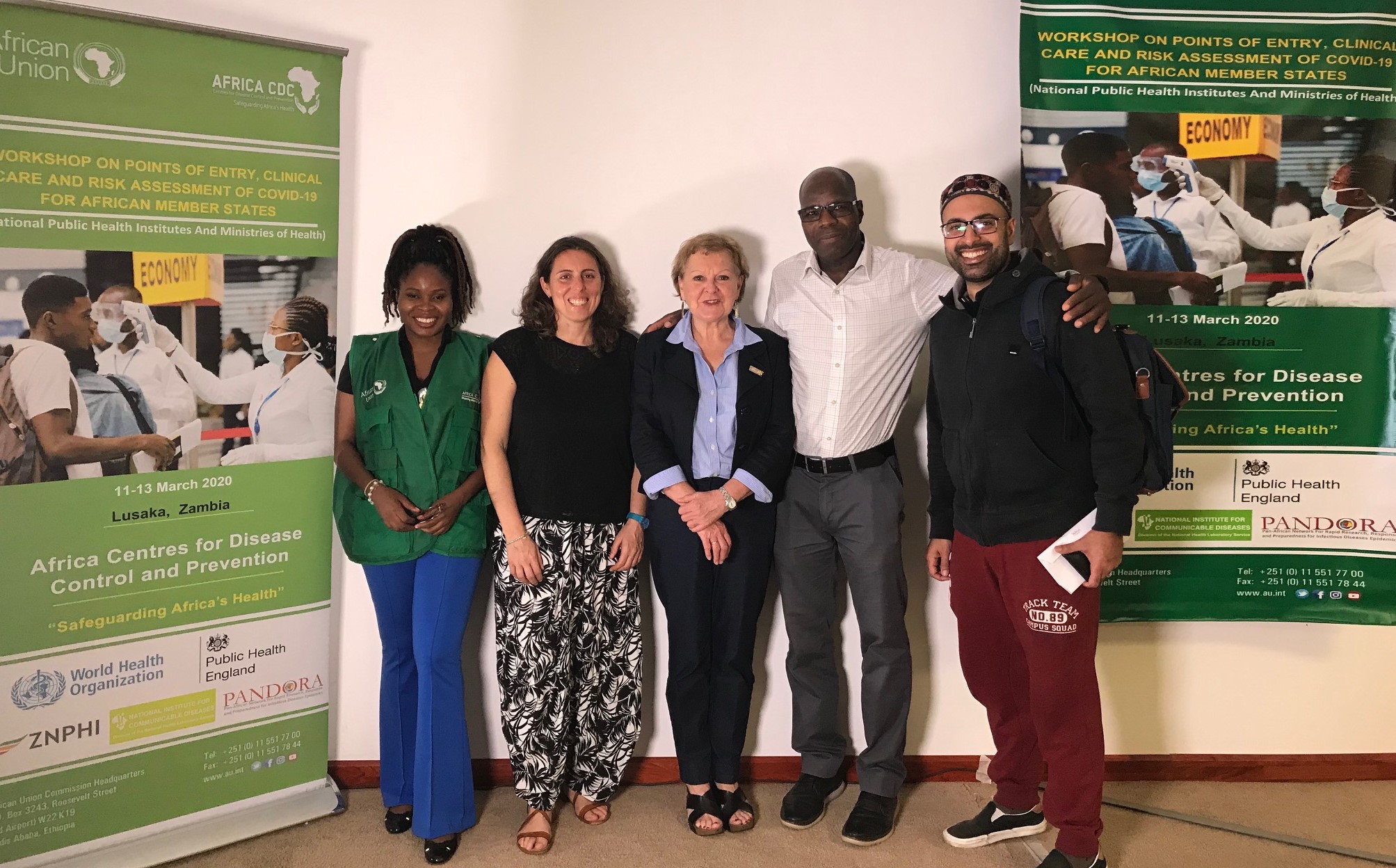 Osman Dar and Dilys Morgan and our international partners