16/07/2019
Last week, behavioural scientists from PHE's Emergency Response Department's Behavioural Science team, along with colleagues from Global Public Health delivered a workshop in Addis Ababa, Ethiopia.
Delegates from 17 African Union countries took part in the two-day workshop looking at behaviour change, risk communication and outbreak response.
The workshop was the first of its kind as part of PHE's International Health Regulations (IHR) Strengthening Project and was hosted by the Africa Centre for Disease Control (CDC) at the African Union.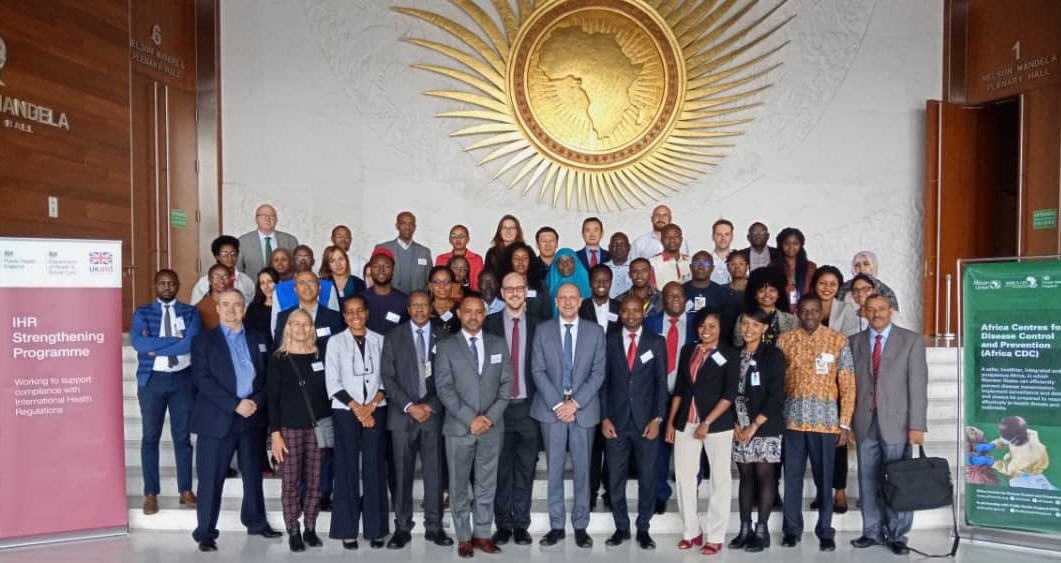 Richard Amlôt, Dale Weston, Louis Gauntlett and Holly Carter delivered the workshop, with support from Sharron Nestor and Zoe Sheridan from the IHR Strengthening Project team, and PHE's Ethiopia-based Senior Public Health Advisers, Ashley Sharp and John Forde.
The team delivered presentations and practical sessions designed to increase delegates' knowledge of public and professional behavioural and psychological responses to infectious disease outbreaks, and how to incorporate this understanding in evidence-based emergency plans, risk communication strategies and behavioural interventions.
A series of scenario-based practical sessions encouraged delegates - who were from a range of emergency response, public health and communication backgrounds - to apply their skills, and to discuss and share their experiences.
A participant from the National Institute of Occupational Health, South Africa said: "I feel inspired to study further in the new and insightful field".
Professor Richard Amlôt said about the workshop, "We sought to highlight to the delegates the importance that PHE places on incorporating evidence from the behavioural and social sciences in all of its work, and it was an opportunity to raise awareness of PHE's Behavioural and Social Science Strategy​. Importantly, the workshop was a chance for us and the delegates to learn from each other and explore strategies for improving the response to public health emergencies. We hope that this is the start of an ongoing conversation with countries that are working with PHE on the IHR Strengthening Project."