The continued and perseverant efforts of the Pakistan UKHSA in-country team won the support and agreement of Pakistan's higher health officials to launch further IDSR training, and for the first time in the Southern region of Punjab. Punjab province had previously been segregated into central and south regions for better administration and governance. The team identified the opportunity for engagement and liaised with the Director General Health Services (DGHS) Office in South Punjab to establish a partnership and to introduce and implement IDSR in the region.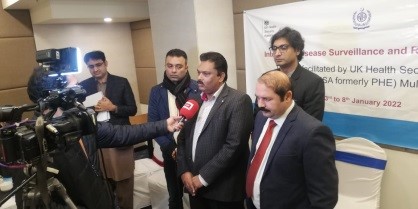 Figure 1: Dr Zafar, DGHS South Punjab along with Dr Shuaib, CEO-DHA Multan and Dr Wasif Health Advisor UKHSA giving a media briefing about IDSR cascade trainings and its impact on establishing a surveillance program in the region
Since 2017, UKHSA has supported both federal and provincial governments to develop their capacity in IDSR, such as running federal and provincial level Training of Trainers (TOT) which were later cascaded through provincial and district levels.
In order to establish a surveillance program in South Punjab region, UKHSA in collaboration with the National Institute of Health (NIH) and DGHS in South Punjab delivered IDSR cascade trainings for health facility in-charges of two districts, Multan and DG Khan. The first step of the joint work for implementation was to deliver IDSR cascade trainings to health facilities to further strengthen the priority disease response and to enhance local capacity to meet the demands of endemic and emerging communicable diseases. This IDSR cascade training was focused on building local capacities and capabilities in the detection of priority infectious diseases using standardized case definitions, reporting of identified cases on to DHIS-2, and responding to disease alerts, clusters and outbreaks.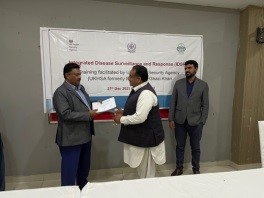 Figure 2: Dr Zafar, DGHS South Punjab distributing an IDSR training certificate to a successful participant in District D G Khan
Building on these recent successful cascade trainings, UKHSA is committed to delivering a comprehensive IDSR training package to the remaining 9 districts of South Punjab. The UKHSA in-country team and DGHS South Punjab are hopeful to complete IDSR cascade training in 5 more of these districts before March 2022.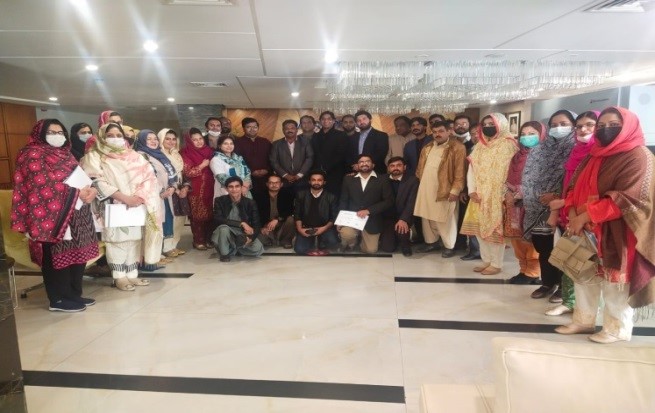 Figure 3: Group photo of training participants with DGHS South Punjab, UKHSA and NIH team after the completion of IDSR training in District Multan