The IHR Project's Pakistan team have recently completed a number of engagements related to the implementation of Integrated Disease Surveillance and Response (IDSR) training in Pakistan. Primarily developed in Africa, IDSR aims to make surveillance and laboratory data more usable, facilitating public health professionals and decision-makers to better detect and respond to public health threats. Since 2016, the UKHSA (formerly PHE) has been working in Pakistan with the Federal and Provincial governments to develop and strengthen IDSR implementation
In October and November 2021, the Pakistan team travelled to Swabi district and KP province to support and observe a series of IDSR cascade training events run by Master Trainers that UKHSA previously trained and also to engage with participants to learn more as to how the training will help them build capacity and implement ISDR in their respective health facilities. IDSR cascade training is a sustainable three-day course designed specifically for health facilities to build capacity in areas of surveillance & outbreak investigation, multi-sector outbreak planning, public health lab network, IPC, risk assessment & risk communication and the DHIS2-IDSR data flow mechanism. In KP province Dr Syed Wasif Javed (IHR Strengthening Project Health Advisor), represented the IHR-S Project and delivered training modules on Surveillance, Outbreak Investigation, Multi-sector Outbreak Planning, Risk Assessment and communication.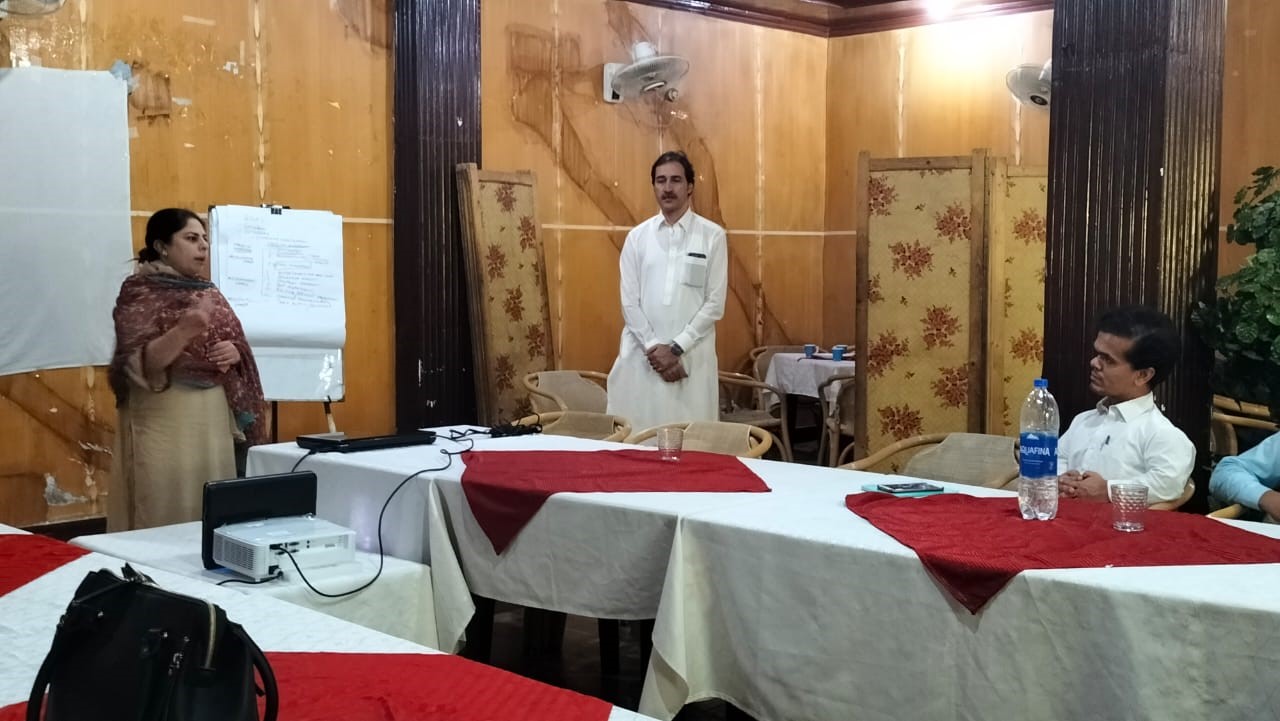 Dr Faiza Khan (IHR Project Senior Public Health Advisor for Pakistan) sharing the journey of IDSR training and explaining the role of cascade training in IDSR implementation.
The IHR Project team also met with the Additional Director General KP Health Department, a District Health Officer for Swabi, the Program Manager for IDSR in KP and the Provincial Epidemiologist for KP. Together they reviewed the implementation status of IDSR in the provinces and discussed the next steps for further strengthening and implementation.
The team also visited South Punjab and met with the Director General of Health Services, Dr Kalil Amhad to follow up an IDSR scoping visit conducted in July 2021 and at his request discuss cascade training in the three nominated IDSR pilot districts, Multan, DG Khan and Bhawalpur. The team looks forward to supporting these cascade trainings in the coming months.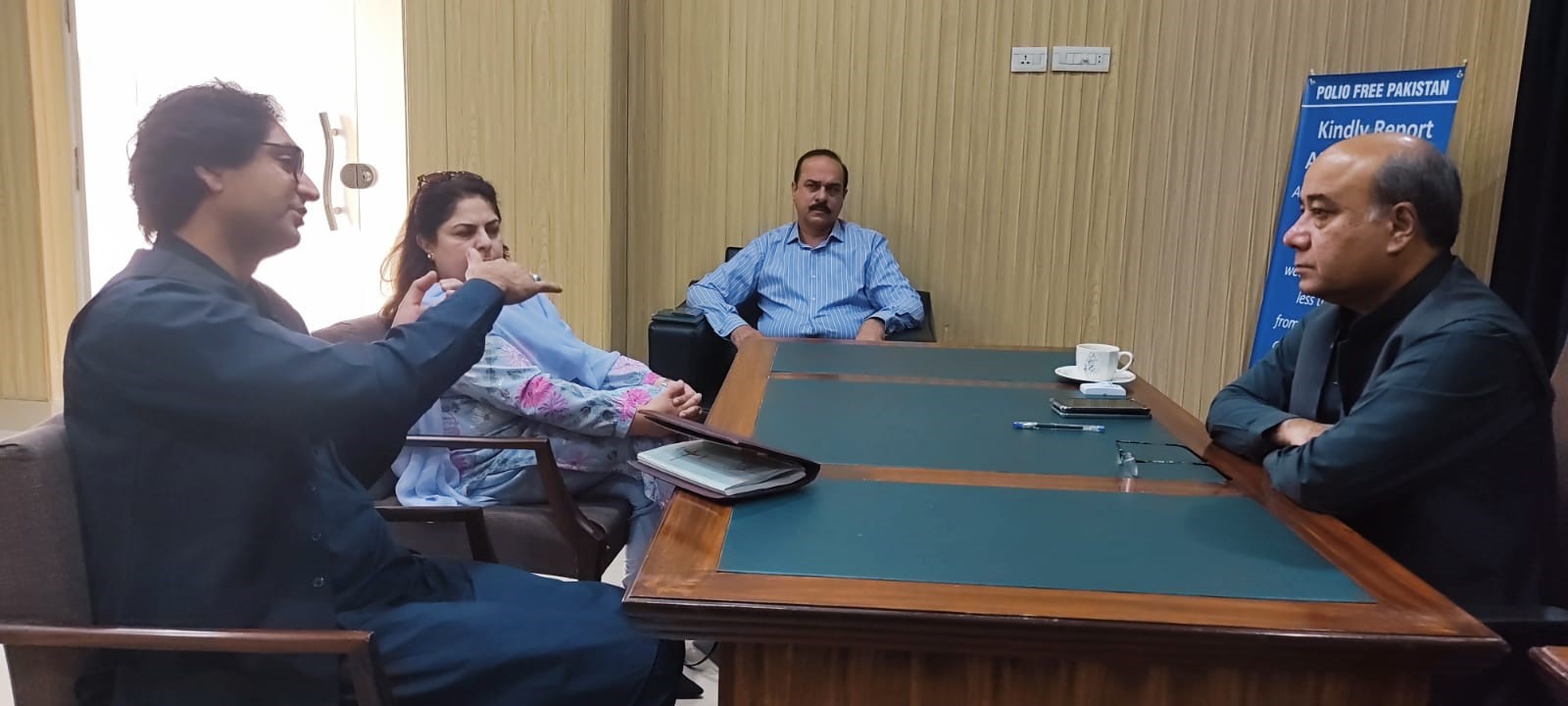 Dr Syed Wasif Javed (IHR Project Health Advisor) and Dr Khalil Ahmad (Director General Health Services, South Punjab) discussing the different modules of IDSR training for health facilities in-charges and the benefits and outcomes of the training. The IDSR training will help South Punjab health department to implement IDSR in the region for communicable disease prevention and control.