This month a learning exchange took place with members of the Zambia National Public Health Institute (ZNPHI) travelling to Abuja to visit colleagues at the Nigeria Centre for Disease Control (NCDC). The work was incredibly successful and the below article was shared on the internal UKHSA Pulse site: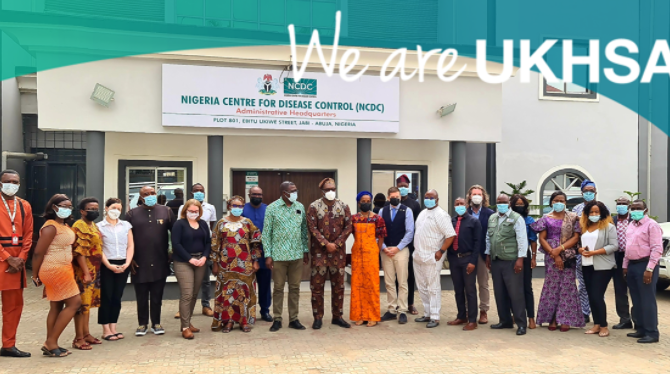 "This week, the International Health Regulations (IHR) Strengthening team and the Emergency Preparedness, Resilience and Response (EPRR) team worked with the national public health institutions of Zambia and Nigeria to better prepare for and respond to public health emergencies using an all-hazards multisectoral approach.
The IHR are an international instrument legally binding on all World Health Organization (WHO) member states. The IHR Strengthening project has been working with the Nigeria Centre for Disease Control (NCDC) for 4 years and with the Zambia National Public Health Institute (ZNPHI) for 3 years. Both are relatively young national public health institutes.

What makes the work of the IHR Project so successful are the relationships. To date, the UKHSA has built strong bilateral relationships with our partners but not ventured too far into harnessing the power of peer-to-peer relationships that cross-country boundaries. However, this week represents an important milestone. This is the first formal knowledge exchange visit between national public health institutes that the project has sponsored. This peer-to-peer learning has enabled open discussions about the challenges, successes and how processes and principles have been adapted to unique country and cultural contexts.
Dr Ifedayo Adetifa, NCDC Director General said:
"National Public Health Institutes are not meant to operate in silos. Global health security is not only about what happens in individual countries, but cross-border. A threat in one country is a threat to all. This visit is valuable to the Nigeria Centre for Disease Control and we trust it proves significant to the Zambia National Public Health Institute in strengthening our capacities to protect our people and the world from infectious diseases."
The EPRR team also co-hosted an annual "Keep Pushing" simulation exercise to identify areas of continued improvement in Nigeria's preparedness at both national and subnational level. This exercise, combined with UKHSA's learning, also proved very insightful for ZNPHI.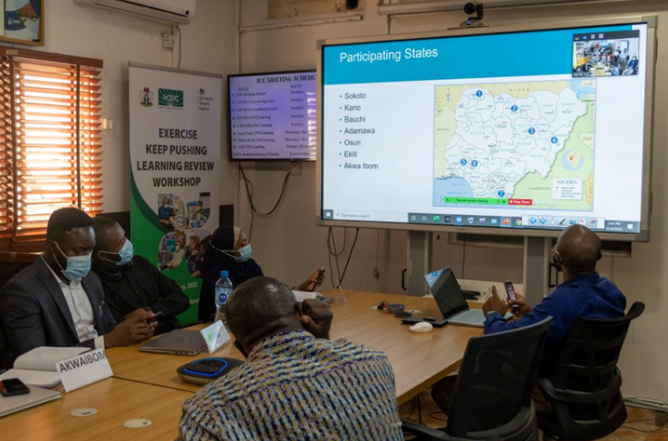 The team have said that:
"It has been a pleasure to be part of the journeys of NCDC and ZNPHI so far and to witness their technical capacities and capabilities, among many other elements, grow in that time."
The IHR Strengthening project team sponsored the visit from a financial and logistical standpoint, helped determine the agenda together with NCDC colleagues to ensure maximum benefit for ZNPHI, facilitated discussions and shared UK learning, and co-designed and co-delivered the exercise to create a sustainable platform for continued annual exercises.
As the IHR project moves forward into a new funding cycle we will continue to place a strong emphasis on peer to peer learning and it's vital role in capacity strengthening at the heart of our partnerships."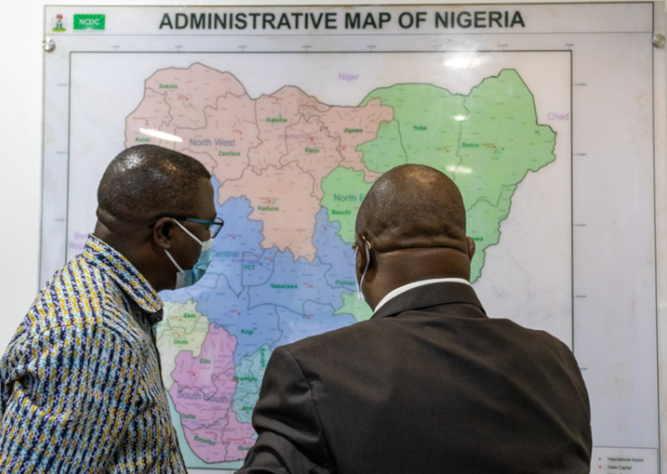 By Marcelina Trabszo
Further reading: Press Release from NCDC