Since 2017, the UKHSA IHR Strengthening Project has worked with the health department in KP province to implement IDSR in accordance with the International Health Regulations (IHR) 2005. To enable successful implementation of IDSR, the IHR project introduced a three-pillar approach focusing on coordination mechanisms, core surveillance functions and trained human resource to detect and respond to priority infectious disease alerts and outbreaks. IDSR cascade training is the IHR project's approach to building the capacity of frontline health care workers and surveillance staff in IDSR in Pakistan. The IDSR cascade training will not only further strengthen the priority disease response but will also enhance local capacities in responding endemic and emerging communicable diseases.
After successful IDSR cascade trainings in seven districts of KP Province, the IHR project has now added four more districts in collaboration with the National Institute of Health (NIH) and provincial department of health. Following this, training was conducted in Northern district of Dir Upper in Khyber Pakhtunkhwa (KP) Province from Jun 27 to July 02, 2022. A total of 60 health facility in-charges, data entry focal points and district level vertical programme coordinators were trained in two batches.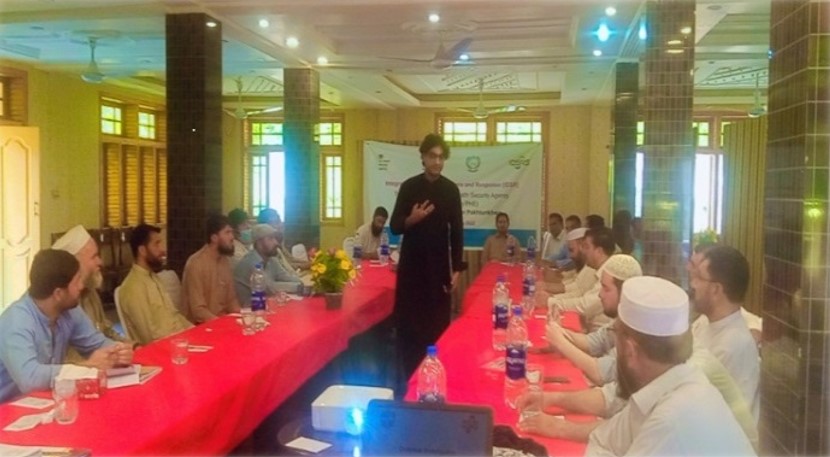 Figure 1: UKHSA in-country Health Advisor delivering session on Multi-sector outbreak plan in IDSR cascade training at District Dir Upper
Each group was trained on standardized IDSR cascade training modules. These modules focused on technical areas of IHR, IDSR, outbreak investigation, public health reference lab and lab network, multi-sector outbreak planning, risk assessment/communication and digital disease data flow mechanism. To enhance participants learning,, table top exercises and role plays were carried out for technical areas of outbreak investigation, multi-sector coordination and risk assessment/communication. For effective and timely priority infectious disease data flow, hands on training on DHIS 2 and DHIS 2 capture app was conducted on the last day for each group.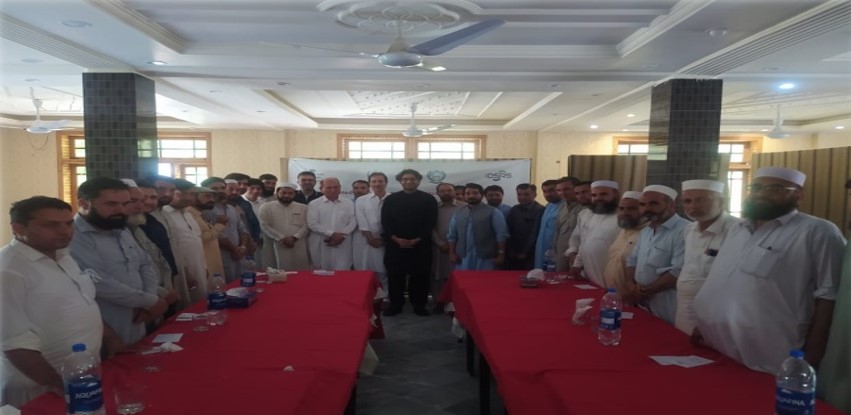 Figure 2: Group photo of training participant with DHO, UKHSA and IDSRS KP facilitators
There was strong commitment from the department of health and district health office. The District Health Officer ensured his presence in both groups to inspire participants. The District IDSR focal person facilitated the whole training event to ensure the attendance of health facility in-charges. To track the learning, online pre and post tests were conducted. Also, participant and facilitators evaluations will provide feedback and enable improvements to the training if needed. Building on recent successful cascade training, the IHR project is committed to delivering a comprehensive IDSR training package to the remaining three districts in KP province in coming months.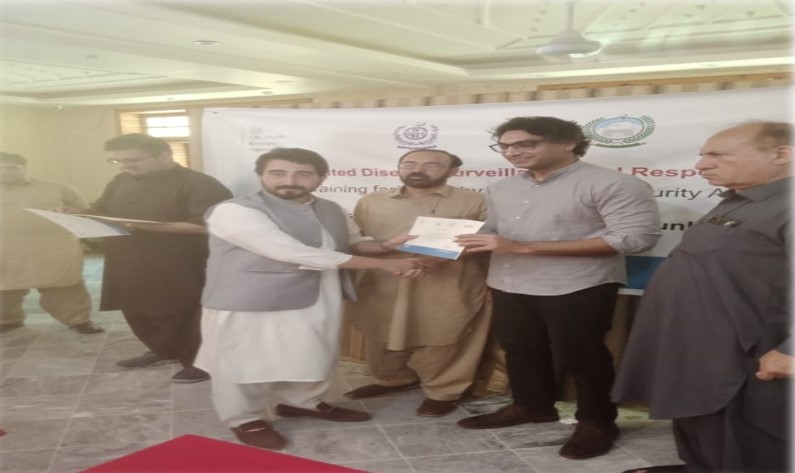 Figure 3: DHO District Dir Upper and UKHSA Health Advisor awarding training certificate to one of participant
By Dr Syed Wasif Javed