05/12/2019
Anne Wilson and the wider International Health Regulations (IHR) Strengthening Project team at PHE were recipients of an award from the Minister of Health, Khyber Pakhtunkhwa (KP) Province, Pakistan.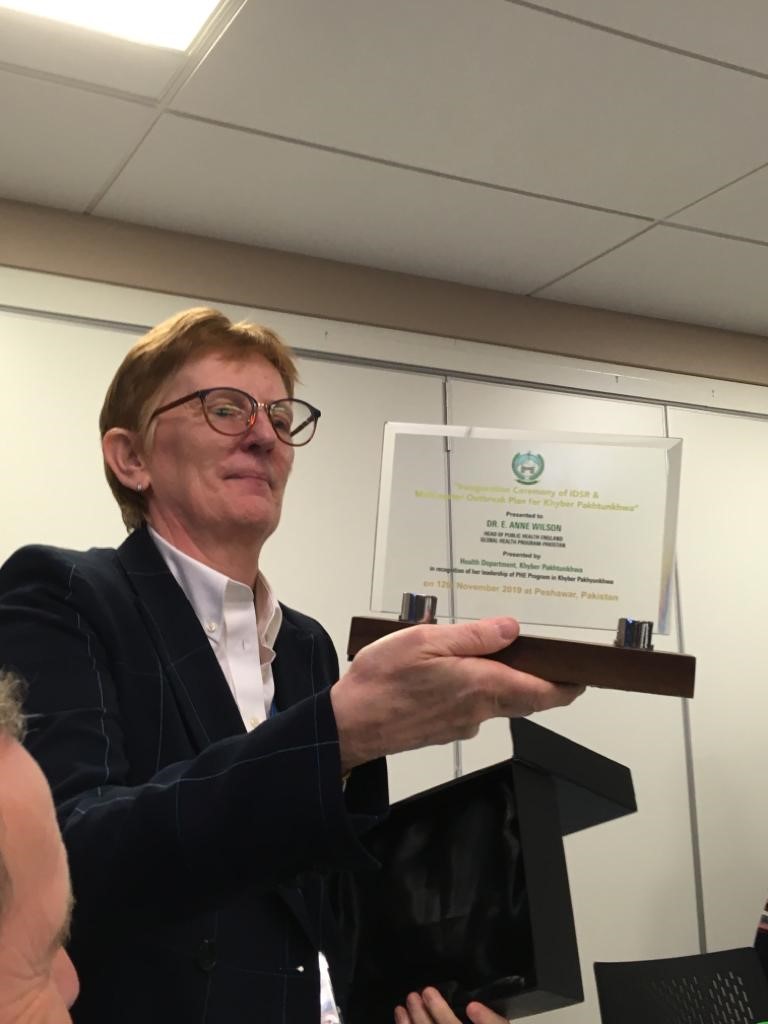 The award recognises Anne's leadership of work in the province on Integrated Disease Surveillance and Response (IDSR) and for her role in steering the development and adoption of KP Province's multisector outbreak plan. This multisector plan is now KP government policy and is the first of its kind for a province in Pakistan.
Presented last week by Professor Eric Bolton, Public Health Laboratory Network Specialist, the award also acknowledges PHE's contribution to strengthening public health systems globally, the dedication of the local IHR Strengthening project team in Pakistan and the contribution of PHE's technical experts from across the organisation.
On receiving the award, Anne said:
"I see this as recognition of the whole PHE Pakistan team, those in country (international and local PHE) and our subject matter experts who have all contributed to this success. I am pleased this teamwork has been acknowledged and am privileged to have been part of it with thanks to the Department for International Development and Department of Health and Social Care funding under the IHR Project."
Congratulations to Anne and the IHR Strengthening Project team based in Pakistan on receiving this wonderful award.