The Compulsory Confirmation and Promotion Examination (COMPRO) is the Nigerian civil/public service commission promotional examination which is conducted for Staff of the Nigeria Public/civil service to gain promotion. Eligible candidates are those that have joined the civil/public service in the last 6 months to 2 years
In line with the IHR strengthening project core deliverables, including building the capacity and capability of the global public health workforce, the Human Resource and Administration department of the Nigeria Centre for Disease Control and Prevention (NCDC) organised a two-day sensitisation forum for its staff who were eligible to complete the COMPRO examination.

The UKHSA as an embedded partner resource to the NCDC Administration & Human resource department designed and developed the concept of the sensitisation forum to provide a safe environment to familiarise staff with the processes and expectations of the exam and improving performance.
This was the first session of its kind and was supported by the Directorate of the department and approved by the Director General of the NCDC. The forum was held on the 11th and 12th October 2022 with eighty percent of the 81 candidates eligible to write the examination in attendedance.
Facilitators included a senior member of staff from the Head of Service of the Federation of Nigeria and a co-examiner of the COMPRO examination, an Assistant Director of the Human Resource Division from the Federal Ministry of Health, the Deputy Director and Head of the Human Resource Division of NCDC, A senior Staff of the Finance & Account department of the NCDC and Paul Irabor of the UKHSA IHR strengthening project who acted as co-covener of the forum.
At the end of the forum, the candidates had gained confidence and understanding in: the definition, expectations, outcome, and possible impact of the COMPRO exercise.
The Public Service Rules (PSR), Nigeria's Financial Regulations (FR), Effective performance management and objective setting in the NCDC, time management, and sources of information in the public service
The offer of mental well-being support
How to plan, prepare and perform creditably well for the examination
Building confidence, capacity and capability in preparation for the examination and other operational activities in the discharge of their duties
The newly adopted approach in the conduct of the examination which will be a Computer Based Test (CBT) (previous tests were handwritten)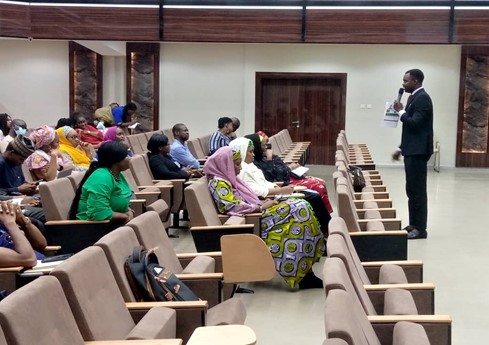 By Paul Irabor